President of Ukraine Petro Poroshenko told foreign diplomats that Russia wants to return Ukraine to its "sphere of influence," so Moscow cannot be trusted under any conditions, reports
RIA News
.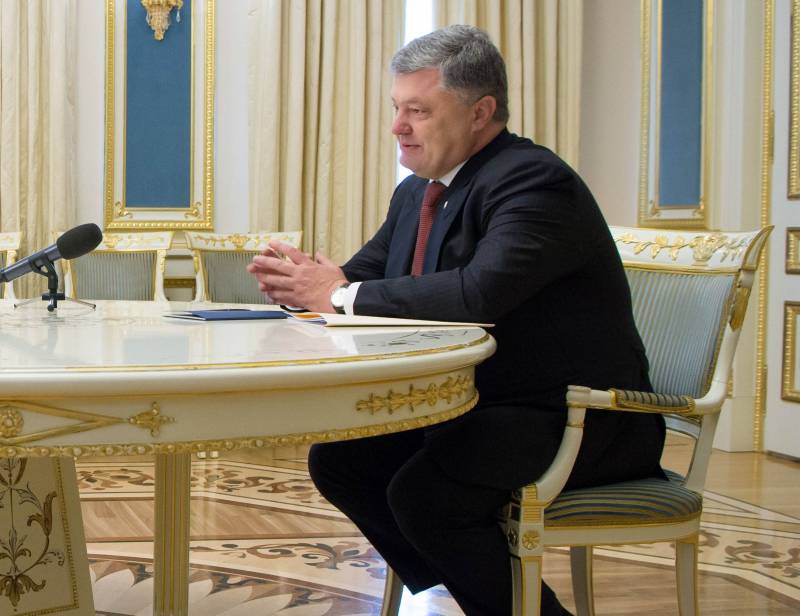 The most effective safeguard against the revival of Russia's imperial ambitions and appetites is a democratic, successful and independent Ukraine. Everything that Russia is doing in Ukraine today has a single goal: to return us to its so-called "sphere of influence", to destroy the Ukrainian state as such,
President said at the reception of diplomatic representatives.
According to him, it is necessary to take lessons from
stories
who say that "the aggressor cannot be trusted and it cannot be pacified".
The Kremlin can never believe under which regimes he would not disguise himself - tsarist, communist or pseudo-democratic,
Poroshenko added.
As the presidential spokesman Dmitry Peskov said earlier, the determination of the Ukrainian side of Russia as an "aggressor country" contradicts the real state of affairs in the south-east of Ukraine, where the Russian Federation is not a party to the conflict. In turn, Sergey Lavrov noted that statements about the presence of the Russian military in the Donbass are unproven - no one has yet been able to present specific facts, despite constant accusations.