The CAA, with the support of the Russian Aerospace Forces of the Russian Federation, continues to exempt Aleppo territory from terrorists, five field commanders were destroyed in Idlib. Reports about it
FAN
with reference to Syrian sources.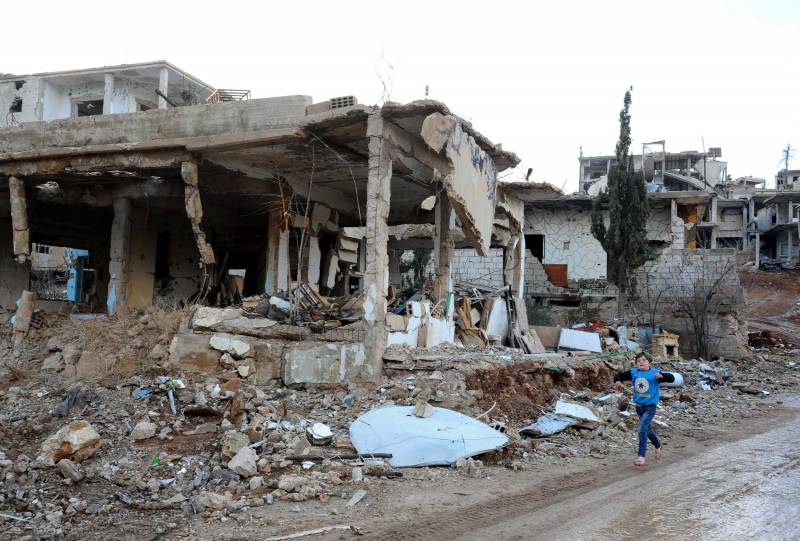 During the day, the confrontation between the CAA and illegal armed groups continued on the territory of the Eastern Guta oasis. Syrian air forces strike at militant strongholds in the vicinity of Arbin, Duma and Ain Tarma (Damascus province). Also, the artillery of the Syrian Arab Army (CAA) fired on the positions of the radicals in the same areas. In addition, the fierce fighting continued in the city of Harasta.
The Syrian army, with the support of the Russian Aerospace Forces, continued to liberate Dzhebhat al-Nusra from Islamists (banned in the Russian Federation) from the province of Aleppo. The UAR army took control of the settlement Uveynat and the height of Tal Shahid. Later, government forces drove the radicals out of the Masih settlement and from Tal Masih height.
Separate IG detachments (grouping banned in the Russian Federation), hiding in the Deir ez-Zor governorate controlled by the Syrian Democratic Forces (SDF), again attacked the positions of Kurdish detachments in the city of Garanidh. On the streets of the village were fierce battles. Reported the death of several Kurdish commanders.
The Russian Aerospace Forces continued to promote the Syrian army in the south of Idlib. Russian
aviation
struck at the locations of terrorists "al-Nusra" in the vicinity of the settlements of Kafr Nabeul, Maaret al-Numan, Hamadi and Tabish. At the same time, government forces attacked militant positions in the vicinity of the villages of Salomia, Abu Omar and Al-Jadway. According to sources, dozens of al-Nusra terrorists, including five field commanders, were destroyed in the southeast of Idlib province.
Russian aviation, jointly with the Syrian air force, attacked the locations of an-Nusra terrorists in the vicinity of the village of Kafr Zeta in the north-east of Hama province. Under cover of aviation in the same area, the positions of the Islamists were attacked by Syrian troops. Militant strongholds near the Sa'an settlement also came under fire from government forces.