In Russia, they propose to legalize the creation and operation of private military companies (PMCs). The corresponding bill is planned to be submitted to the State Duma within the next month. The first deputy chairman of the committee for state construction and legislation, Mikhail Emelyanov, told RT about this.
The bill is planned to be submitted within a month. Lavrov's speech encourages us to do this. The situation in Syria has shown the relevance of private military companies - they are excellent for use in such local conflicts. The law will make it possible to attract PMC employees to participate in counter-terrorism operations abroad, to protect the sovereignty of allied states from external aggression. And also to the protection of various objects, including oil and gas fields, railways
- said Yemelyanov.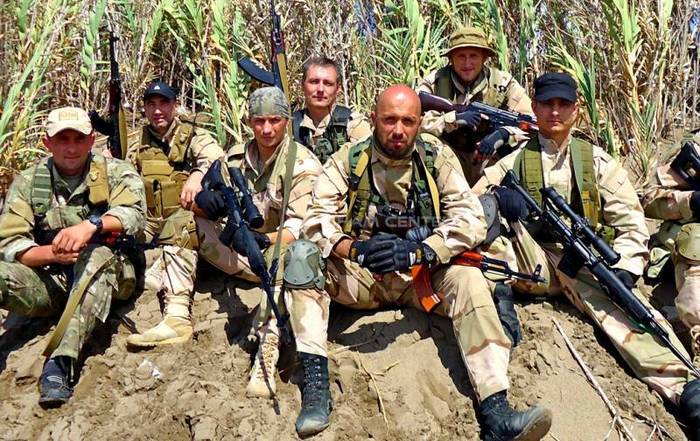 He noted that the activities of such organizations should be licensed by specialized departments. The document will prescribe the concept and objectives of private military companies, the types of their work and services. They will also secure social guarantees for Russians who work for PMCs in Russia and in other states.
Among the planned restrictions for PMCs - a ban on violating sovereignty and changing the borders of states, overthrowing legal authorities, conducting subversive activities, developing, buying or storing
weapon
mass destruction.
On January 15, Foreign Minister Sergei Lavrov spoke about the need to protect the interests of Russian citizens who work for private military companies in other states.
Now in Russia there is no legal basis for the activities of PMCs. The idea of ​​creating a PMC system in 2012 was supported by Vladimir Putin, who was then Prime Minister.
In the State Duma Defense Committee are ready to join in the work on a draft law on private military companies. This was announced by RT Chairman of the Committee Vladimir Shamanov.
Over the past year and a half, the issue of PMCs has been raised to one degree or another by individual initiative groups, but the matter has not gone further. We see real practice when developed countries — such as America and a number of others — use PMCs to perform tasks outside their own country. We have this question, I think, was somewhat undervalued. Private military companies - this is a given, from which it is impossible to dismiss ... We are ready to engage in this work.
- He explained.