The press service of the US Navy announced the sentencing of the commanders of the destroyers Fitzgerald and John McCain. Recall that we are talking about investigations in the framework of cases in two cases of collisions of US warships with civilian vessels. The outcome of these collisions was the death and disappearance of American sailors.
The US Navy destroyer John McCain 21 last August collided with a merchant ship Alnic MC in the Strait of Malacca. As a result, ten went missing and five sailors were injured.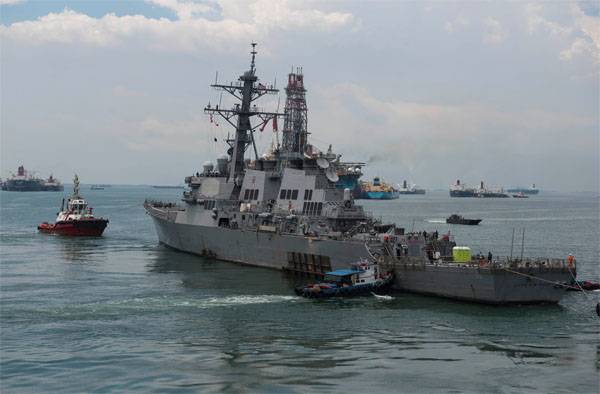 And in June of the same year, a similar incident occurred with the destroyer Fitzgerald, faced with a container ship. Then seven sailors died.
With regard to the commanders of destroyers brought charges of negligence and unintentional murder.
It is known that in the near future similar accusations may be brought against other senior officers - command officers.
Earlier, senior officers who were part of the crew of the aforementioned destroyers were dismissed from service. Relatives of the victims put forward their claims against the US Navy, accusing representatives of the command of inadequate performance of official duties.