US Ambassador to Kiev Marie (Mary) Jovanovic said that Washington will put Ukraine lethal
weapon
is free. According to Ms. Jovanovic, the amount provided for the purchase of lethal weapons for Ukraine is about $ 350 million. This amount is "spelled out" in the US military budget for 2018 year. What does "free" delivery of weapons from the United States mean, many are well aware ...
The American ambassador noted that at the moment Congress did not approve the list of weapons that will be purchased for this amount for Kiev. According to Marie Yovanovic, the delivery of lethal weapons "will strengthen the security of Ukraine and allow us to do more to preserve territorial integrity." Such a statement the US ambassador in Kiev made in an interview
RBC Ukraine
.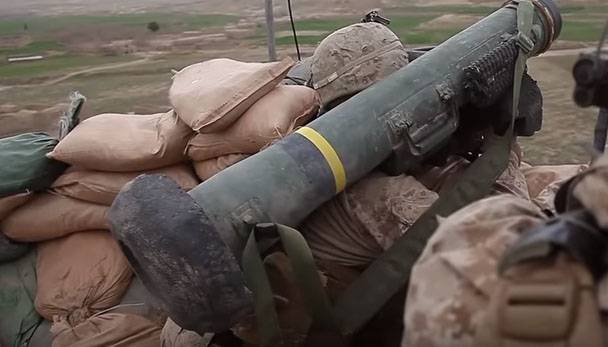 Recall that earlier Ukraine had already received from American companies analogues of Soviet-made RPG-7 grenade launchers, as well as sniper rifles. Now we are talking about the preparation for the delivery of a party of anti-tank missile systems from the United States. Initially, it was about the Javelin ATGM, now there is information that other TOW systems can be supplied to Ukraine.
The US ambassador adds that we are now talking about the supply of lethal weapons from the US authorities, and not from private companies in a commercial manner. If so, it turns out that the US authorities openly support a new round of conflict in the Donbas.