The Verkhovna Rada of Ukraine failed to vote for an amendment to the bill on the reintegration of Donbass, in which the self-proclaimed Donetsk (DPR) and Lugansk (LPR) people's republics are recognized as "terrorist organizations." About this on Tuesday, January 16, reports TV channel NewsOne.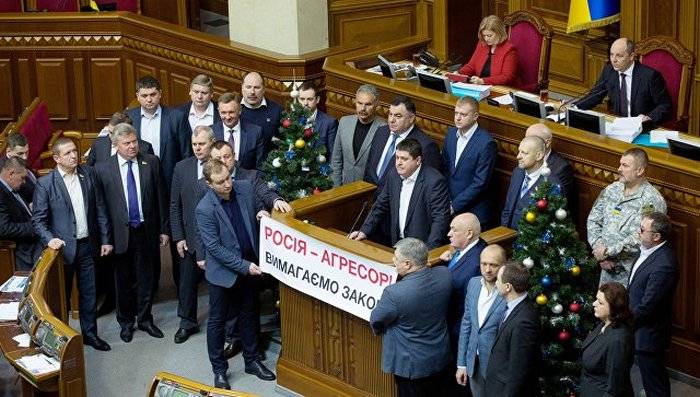 For the relevant amendment to the bill on the reintegration of Donbass only 76 parliamentarians from the 340 attendees voted.
Rada reviews this document in the second reading. It gives the president the right to use the armed forces in the region in peacetime for the sake of protecting the country's sovereignty, which will legitimize the use of the army in the east without declaring war.
In the draft law, the territories of Donbass uncontrolled by Kiev are recognized as "occupied", and Russia is called the aggressor country.
In the first reading, the document was approved in October 2017 of the year, it was adopted with amendments, which excluded the clause on the priority importance of the Minsk agreements for the settlement of the conflict. Instead, it is proposed to rely on the resolution of the UN Security Council on Donbass.