At the building of the Verkhovna Rada there was a clash between the protesters, who demand to adopt a law on the reintegration of Donbass, and security forces. As a result, a law enforcement officer suffered. One participant of the action was detained.
According to eyewitnesses, the protesters first burned tires, and then threw the Russian flag into the fire. Siloviki tried to prevent them, but could not. According to MP Semen Semenchenko, the special forces were confronted by fighters of the Donbas internal battalion and veterans of other units.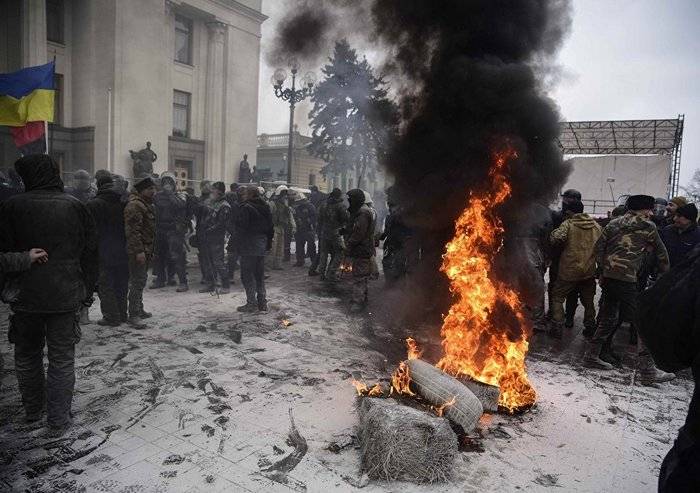 After the incident, about fifty people moved to Bankovaya Street, where the building of the presidential administration Petro Poroshenko is located. There they held a small rally and then returned to parliament, where they continued to picket, the RIA correspondent reports.
News
.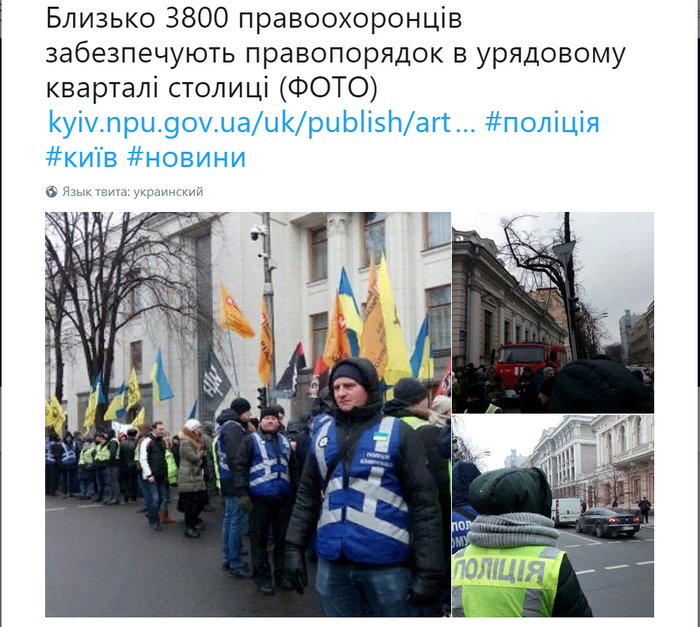 The authorities assured that the situation is under control: about four thousand law enforcement officers are monitoring the order in the center of Kiev. The security at the Rada building was strengthened, and a framework of metal detectors was installed near it.
The participants of the "Stop Revenge" action are holding flags with the symbols of the nationalist social and political organization "Free People" and the state flags of Ukraine.
In addition to adopting a law on the reintegration of Donbass, protesters also call on parliament to approve draft laws on collaborationism and an anti-corruption court, taking into account the comments of the Venice Commission. They also advocate recognition of Russia as an "aggressor."