At the Sevastopol Sevmorzavod, they started repairing the lower steel part of the Black Sea BDK
fleet
Yamal, damaged on December 30 in a collision in the Aegean with a foreign merchant ship, reports
Interfax-AVN
.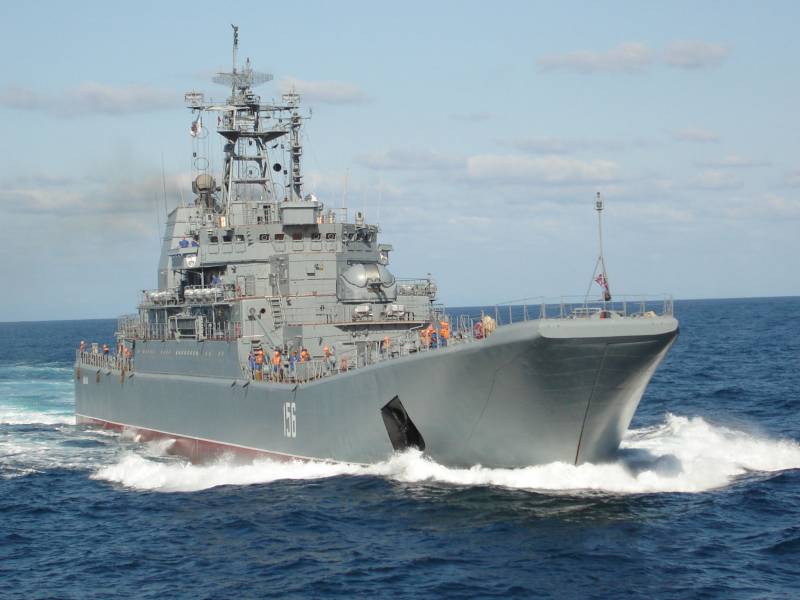 The contractual work is currently being completed. Taking into account the efficiency of the forthcoming operation, even before the signing of the documents, the specialists of the enterprise started to perform the hull works
A source in the shipbuilding industry told the agency.
It was decided that after the completion of repairs at Sevmorzavod (a branch of the Zvezdochka Ship Repair Center, part of the United Shipbuilding Corporation), the ship will go to Kerch, where specific works on the restoration of the upper superstructure made of aluminum will be performed at the Zaliv Shipyard. magnesium alloy,
he said.
The deadlines for work at both enterprises have not yet been determined, but it is obvious that they will be executed as quickly as possible,
added interlocutor.
It is also reported that in order to investigate the causes of the navigational incident with the Yamal BDK, a commission was created from among the representatives of the Main Committee of the Navy and the command of the Black Sea Fleet.
Earlier, the press service of the Black Sea Fleet reported that "the incident arose due to the fault of the dry-cargo ship Ork-2 under the flag of Sierra Leone, which, in violation of the international rules for preventing collisions of ships at sea, following a parallel course and not overtaking the Russian ship after making sure that the overtaking is completed, he abruptly changed course to the right and made a collision. "