Marine Corps South Korea received the first two transport helicopters MUH-1 production of the national aircraft manufacturing corporation Korea Aerospace Industries (KAI), reports
bmpd
.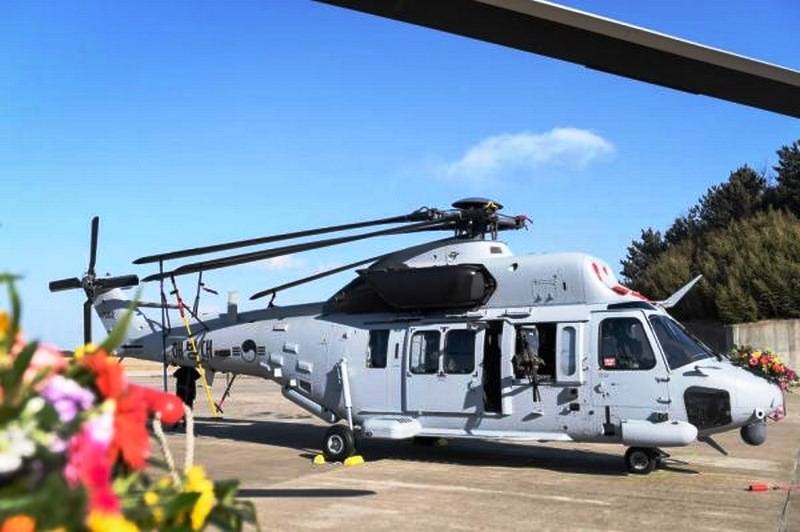 Both cars were built in 2017 year and passed an extensive test program, including on the ships of the South Korean Navy, including the universal landing ship Dokdo.
Total Navy ordered 30 such helicopters, which must be delivered before 2023 year.
"The transfer of two MUH-1 helicopters also marked the revival of its own
aviation
Marine Corps of South Korea. The South Korean Marines had their own aviation (in the form of light aircraft) from 1958 to 1973, but later this aircraft component was transferred to the army aviation, "reads the publication.
It is reported that MUH-1 for the Marine Corps differs from the army by "marinating" equipment and systems, as well as equipping with ballonet for the possibility of landing on water.
According to the author, the helicopter is capable of carrying up to 15 infantrymen (the actual full-time capacity is nine infantrymen and two airborne arrows).
On the basis of the MUH-1 KAI, a shipboard anti-submarine version is also being developed, and the South Korean Navy is considering the possibility of purchasing 40 of such helicopters in the future.