The Aistenok portable radar system for reconnaissance and firing control entered the arsenal of the 90th state defense order
tank
divisions of the Central Military District (CVO), deployed in the Urals, the press service of the district.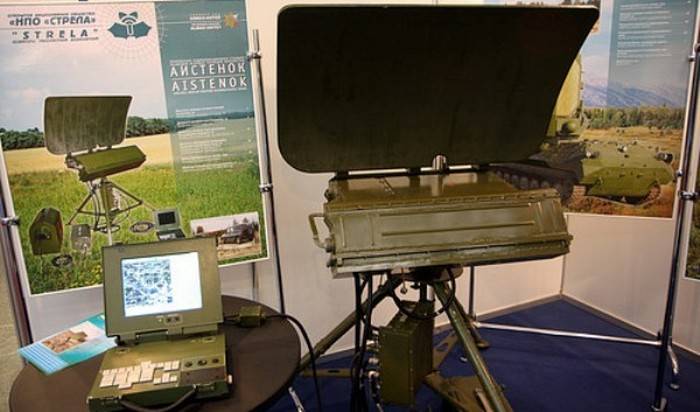 The 90 Tank Division, deployed in the Chelyabinsk Region, was equipped with a portable radar reconnaissance and firing control system "Aistenok". The new equipment is able to automatically track the flight of shells and determine the point of falling of the ammunition. Provides control of the results of his shooting to adjust the fire and determine the location of the enemy's firing positions at a distance of 15 km
- said in a statement
The press service noted that the use of "Aistenka" will significantly improve the accuracy of rocket and artillery strikes and reduce the consumption of ammunition, while at the same time remaining invulnerable to the enemy's counter battery firing.
In December last year, the self-propelled radar station SNAR-10М1 entered into service with artillery divisions of the division. The station is designed for reconnaissance of moving ground, air and surface targets, capable of detecting the enemy's manpower, exploding shells at a distance from 200 m to 40 km.