The idea of ​​establishing peace in the Donbas is supported by 17% of Ukrainians by force, while almost half believe that peace should be compromised, follows from a study by the Ilk Kucheriv Democratic Initiatives Foundation, conducted jointly with the sociological service of the Razumkov Center.
Answering the question whether it is necessary to make compromises with Russia, the DNI and the LC, to establish peace in the Donbas, 18,1% of respondents said that peace must be restored at any cost and agree to any compromises, Interfax reports.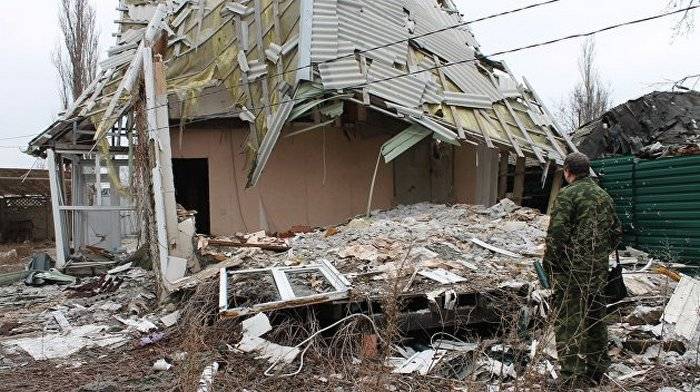 At the same time, 17,1% of respondents said that peace in Donbass can be established only when one of the parties to the conflict wins by force.
At the same time, 49% of respondents believe that for the peace in the east of Ukraine it is necessary to make compromises, but not at all.
None of the compromises was supported by the majority of the population of Ukraine. The most unacceptable were proposals for holding local elections on the terms of the DPR and the LPR (63% of respondents consider such a compromise unacceptable, and only 12% acceptable), as well as full amnesty for all combatants from the self-proclaimed republics (58% against and 16% for ). In addition, only 20% of respondents are ready to maintain special political and economic relations in the territories of the LC and the DPR with 49% opponents of this measure.
A case study was conducted from 15 to 19 December 2017 among 2004 adult respondents in all regions of Ukraine. The error does not exceed 2,3%.
Recall, according to a survey conducted last summer, for the sake of peace in the east of Ukraine, 70% of the country's inhabitants were ready to make compromises, and 18% agreed to peace at any price.