GAZ-39371 Vodnik armored vehicles produced in Arzamas continue to serve in the Syrian armed forces, including in one of the most secret structures of the SAR, the special intelligence forces of the Air Force, reports
Rossiyskaya Gazeta
.
"For the first time, the appearance of" Vodnikov "in this" hot spot "became known a year ago. Since then, these machines rarely appeared in camera lenses. That, in principle, is natural: the specifics of the service of the unit where these armored cars are operated do not imply wide publicity, "the publication says.
Judging from the photos, the cars are in excellent condition and are ready to continue to contribute to the fight against terrorism.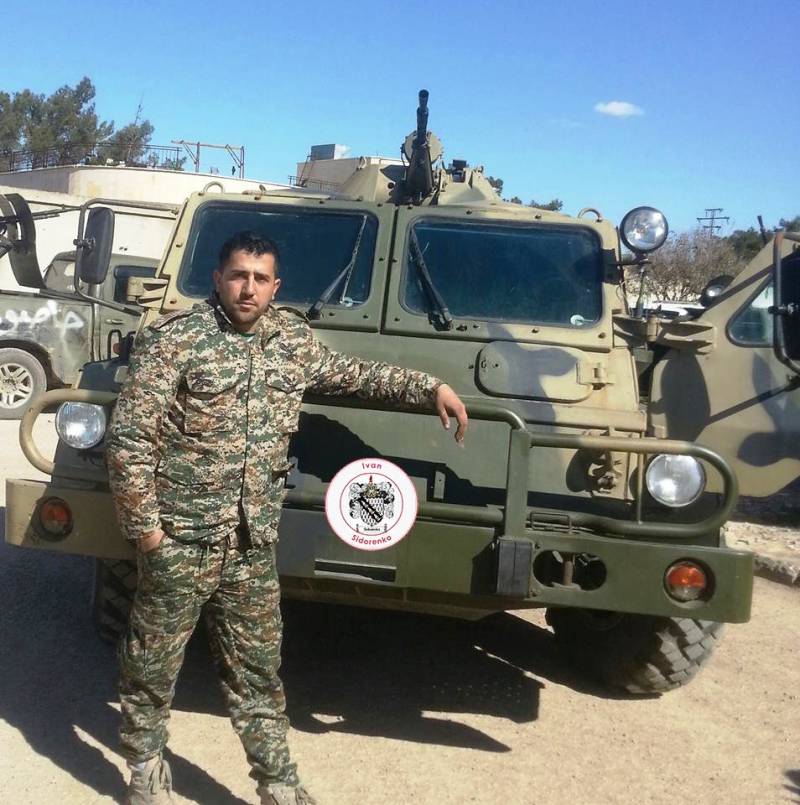 Previously, Vodniki were tested in the North Caucasus and were involved during the military conflict with Georgia in the 2008 year.
Machine weight - up to 7,5 tons, capacity - 11 people. Turbo diesel power - 175 HP Maximum speed - up to 120 km / h. Power reserve - 1000 km.
GAZ-39371 has a rotary turret machine gun installation. Armament: 14,5-mm KPVT and 7,62-mm PKT.
Previously, "Vodnik" also shipped to Latin America.