Syrian military first showed their armament
tank
guided missile (TUR) 9M119 "Reflex" (NATO designation - AT-11 Sniper), reports
Rossiyskaya Gazeta
.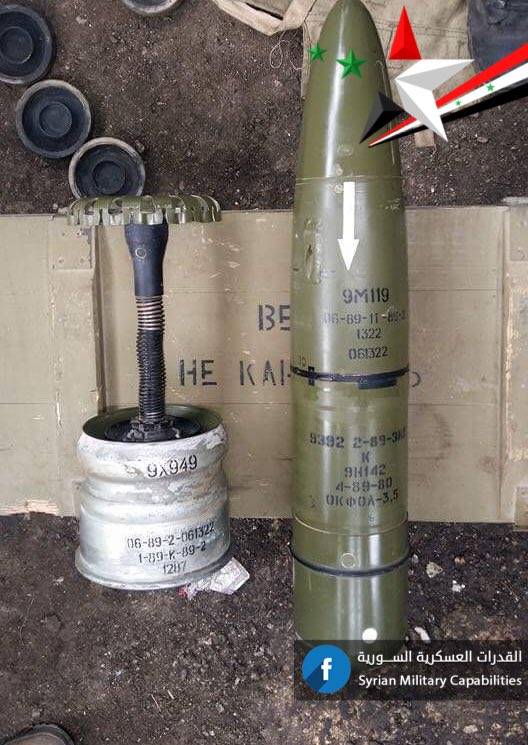 This weapon is included in the ammunition sets of the main battle tanks T-90, T-90A and T-72B3, which are currently part of the Syrian army.
"TOUR" Reflex "is capable of hitting targets at a distance from 100 to 5000 m. Its feature is the guidance along the laser beam. The maximum flight speed can reach 800 m / s. The cumulative warhead is capable of piercing up to 800 mm of armor, "the material says.
The missile has a length of 695 mm, its weight - 16,5 kg.
It is reported that the first fact of the combat use of the TOUR 9М119 in Syria was recorded in July 2017. The rocket was launched through the barrel of a 125-mm cannon tank T-72B3.
In the Russian army, at present there are more sophisticated versions of the TUR, which were called Invar and Invar M. They differ from their predecessor by a tandem warhead with better armor penetration.