The Polet plant in Ivanovo plans to start mass production of a new generation Stayer parachute system equipped with night-vision goggles and a breathing apparatus before the end of this year, reports
TASS
.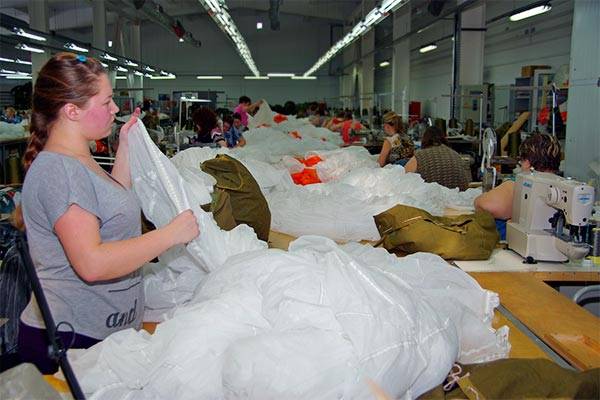 By the end of the year, we plan to complete the tests and begin mass production of the parachute system of the new generation Stayer,
reported in the press service of the enterprise.
The system will be supplied to the Russian army and other power structures.
"The new system includes the main and reserve parachutes and allows you to parachute from altitudes from 400 to 8 thousand m at flight speeds up to 350 km / h. The load capacity of the new system is up to 180 kg, which is a record value for parachutes designed to drop people, "the company said.
The system also includes a "breathing apparatus for providing a paratrooper with oxygen in a rarefied atmosphere, waterproof night-vision goggles and a container for equipment that holds up to 50 kg of ammunition and
weapons
».
The Ivanovo plant Polet is one of the largest in Russia in the manufacture of parachute systems. The main customers of the enterprise are the Ministry of Defense of the Russian Federation, the Federal Security Service, the Federal Security Service and other security agencies.