The Southern and North Caucasian districts of the National Guard troops were created in southern Russia, reports
Interfax
report of the deputy director of the Rosguards Sergey Melikov.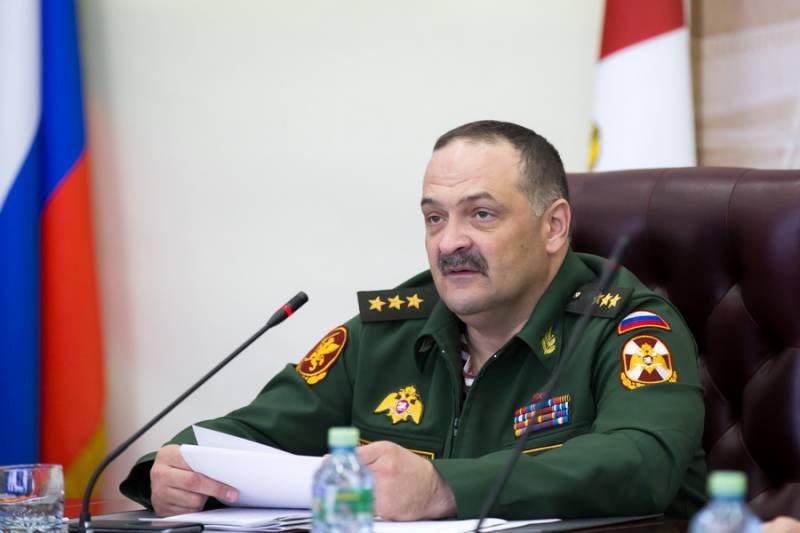 In accordance with a presidential decree, within the framework of measures to optimize the service and combat activities of the Rosgvardia in southern Russia, two new districts were formed - the South with headquarters in Rostov-on-Don and the "new" North Caucasus, whose office is deployed in Pyatigorsk. Their borders completely coincide with the borders of the respective federal districts,
Melikov said at the service meeting.
He noted that "among the key tasks for the immediate future of official activity were the protection of the rule of law and public safety, participation in the fight against terrorism and extremism, the protection of important state facilities in the Southern Federal District".
These tasks must be completed in full, despite ongoing measures to build and reform the troops and territorial bodies of the Russian Guard in the south of the country,
emphasized Melikov.
Colonel-General Yevgeny Zubarev, acting commander of the Southern District of the Rosguards, was also represented at the meeting.
57 Zubarev years, in 1982, he graduated from the Novosibirsk Higher Military Command School of the Ministry of Internal Affairs of the USSR, in 1991 - Military Academy. Mv Frunze, in 2005 - Military Academy of the General Staff of the Armed Forces of the Russian Federation. In the autumn of 2015, he headed the North Caucasus Regional Command of the Internal Troops of the Ministry of Internal Affairs of the Russian Federation.