Unmanned aerial vehicles (UAV) centimeters in size 10-15, capable of conducting optical reconnaissance, have been created and are actively used in Russia, reports
Interfax
report of the general director of JSC Concern Radioelectronic Technologies (KRET) Vladimir Mikheev.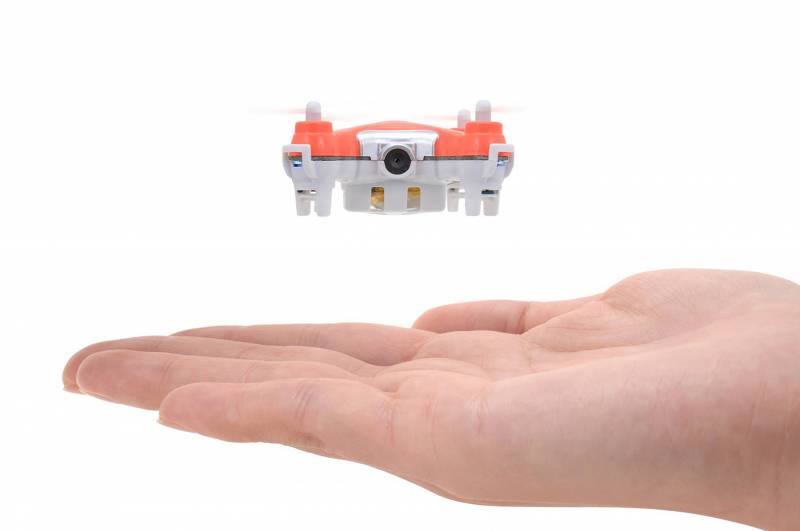 I am not a specialist in nano-products, but today the drone aircraft that I have seen are 10-15 centimeters long and wide, less than a palm, which are used quite actively,
said the general director of the Arsenal program, the recording of which was published by the Echo of Moscow website.
Mikheev said that these devices are designed for optical reconnaissance, that is, "(they can) all that relates to visual impact: pry, eavesdrop."
However, he noted that there are UAVs and smaller sizes, but it is unlikely to buy them.
Exist less, but it is no longer a household application, prices there increase many times, if we miniaturize this topic,
said the head of the concern.
In the autumn of 2017, a representative of Ruselectronics told the agency that a line of "pocket" UAVs was being created in the Russian Federation, which could be used in intelligence or anti-terrorism operations.
At the moment we are developing a whole line of UAVs of various classes, where each unit solves its own range of tasks. Depending on the purpose, weather conditions and landscape, a certain drone or a whole group is selected. The size of a miniature copter is comparable to the size of a dragonfly. It fits in the palm of your hand and is in fact a pocket version of the drone,
said a representative of the corporation.
According to him, the drones will be equipped with domestic-made thermal imagers, and "will be able to transmit real-time video and photo information to the control panel in HD format."