Japan's missile defense systems (PRO) are purely defensive in nature, fully controlled by local experts and do not threaten neighboring states, including Russia. This was announced on Tuesday by a representative of the Japanese Foreign Ministry in response to a request to comment on the concern expressed by Russian Foreign Minister Sergei Lavrov at a press conference in Moscow on Monday about the upcoming deployment of US missile defense systems Aegis Ashore in Japan.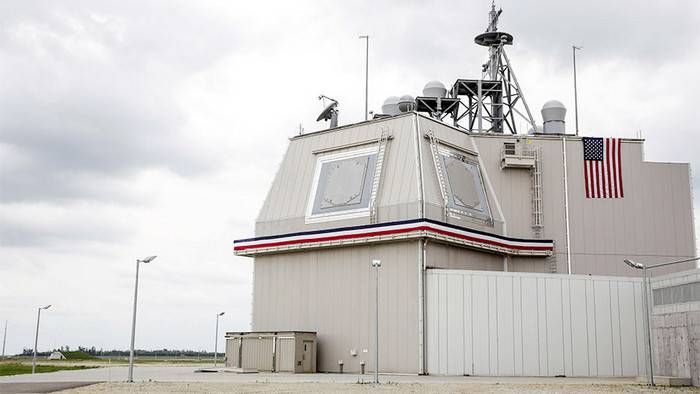 The missile defense systems of our country are aimed at protecting the lives and property of the people; they are purely defensive in nature. Our country controls them sovereignly; they do not pose a threat to neighboring states, including Russia. This was explained to the Russian side at a meeting of foreign ministers in November last year and under other circumstances.
- said a Japanese diplomat
In any case, the country intends to conduct persistent negotiations with Russia on the basis of its consistent position, which consists in deciding on the ownership of the four northern islands (and the southern part of the Russian Kuriles is called in Japan) and signing a peace treaty.
- he added
The Minister of Defense of Japan, Itsunori Onodera, stated the same position on the missile defense issue on Tuesday at a press conference in Tokyo. According to him, the Aegis Ashore system "is aimed exclusively at protecting the country from ballistic missiles."
Lavrov 15 January expressed concern that the United States will have access to the management of the Aegis Ashore ABM systems after their deployment in Japan. He stressed that Moscow would like to receive more convincing information about the nature of these complexes, in particular, as part of the security dialogue between the secretaries of the Security Councils of Russia and Japan.
In December last year, the Japanese government approved the decision to deploy two Aegis Ashore units in the country. They are planned to be deployed at the Japanese Self-Defense Forces in the northern prefecture of Akita and the south-western Yamaguchi by the 2023 year, but the pace can be accelerated. For Aegis Ashore, Tokyo also intends to purchase new anti-missiles SM-3 Block 2A with a range of up to 1 thousand km, reports TASS