Introducing Jiří Dragos, Czech presidential candidate, confident of an early election victory. He made a statement and said: the Czech Republic must be afraid of Russia. Indeed, for Moscow, the main military enemy is NATO.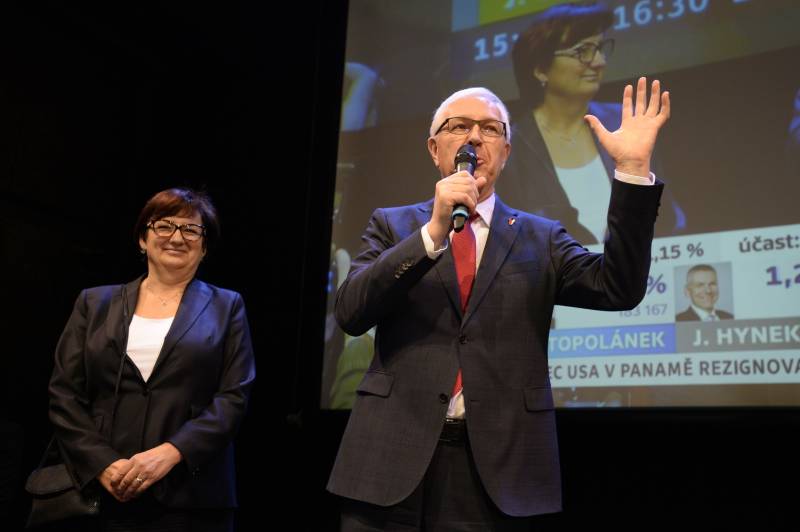 As Czech presidential candidate Jiri Dragos said in an interview with iROZHLAS, the Czech Republic should be "afraid of Russia," because in the military doctrine of the Russian Federation, NATO is considered the "most important military enemy".
This candidate notes
"InoTV"
He also believes that the special services of Russia are working "on the decomposition of the North Atlantic alliance." Finally, Russian secret services can organize a "conspiracy" and prevent the candidate from winning the second round of the presidential election. In a word, wherever you throw, the Russian wedge is everywhere.
And we must not allow, we note that Jiri Dragos is some kind of kooky conspiracy theorist or lover of drinking beer beyond reasonable self-restraints. In no case. This man is a great scientist and even a former chairman of the Academy of Sciences of the Czech Republic. And behind him is the first political achievement: Mr. Dragos managed to pass the first round of elections and made his way to the second.
Only two weeks left until the final vote. The politician has already stated that the advantage of a strong competitor Milos Zeman does not frighten him at all. The statement is also from the category of strange: after the first round Zeman got more percentage points on 12!
Drahosh, though a scientist, seems to know bad things about arithmetic. Twelve percentage points for it - the difference is "insignificant." But he considers his result "success". It is strange that he no longer informed the press about his victory.
To prevent such a victory can, of course, only the ubiquitous Russian. Dragos fears that his rivals will "conspire" by using "Russian special services".
In an interview, Dragos emphasized:
"I still think that Russia is interested in our elections. Russian special services are interested in Milos Zeman being re-elected for a second term. "
In conclusion, the politician concluded from his own assumptions: the Czech Republic should be "afraid of Russia". "Remember that the Russian military doctrine says: the main military enemy is NATO, of which we are a member," the candidate said. "And it's natural that the Russian special services are working to decompose the North Atlantic alliance."
Will the people choose a politician who persuades this very people to be "afraid"? Usually they choose those who insist on "rebirth", "decisive course", "great country" and operate with theses like "Let's make America great again". Those who offer citizens to "fear" do not belong at the helm of the state.
Observed and commented on Oleg Chuvakin
- especially for topwar.ru