The US Navy's P-8A Poseidon anti-submarine patrol aircraft on Monday made a multi-hour reconnaissance flight off the coast of Crimea and Krasnodar Territory, according to the western
aviation
resources.
According to their information, the naval reconnaissance aircraft with a tail number 168432 and callsign PS156, departing from Sigonella airbase in Sicily, first made an approach to the coast of Krasnodar Region and cruised around Novorossiysk and Anapa.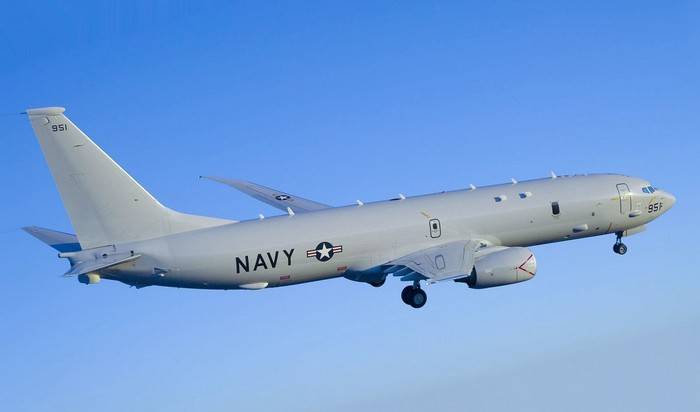 Then, flying in the opposite direction along the entire southern coast of Crimea, the American naval intelligence officer circled for a long time to the west of Sevastopol, occasionally approaching him at a distance of approximately 40 km. After that, he continued his flight over the Black Sea near the western tip of the peninsula.
At the same time, when flying near the Russian coast, the Poseidon dropped to 8 thousand meters.
After departure from the air base in Sicily, the flight route of the sea intelligence officer to the Russian shores on the Black Sea lay over Greece and Bulgaria.
Recall, January 7 American aircraft P-8A Poseidon has conducted reconnaissance off the coast of the Crimea, reports Interfax.