The United States is not interested in resolving the conflict in Syria and continues to make efforts to destabilize the situation and the collapse of the country, said Chairman of the Defense Committee of the Federation Council Viktor Bondarev.
The US plans to create the so-called "border security forces" in Syria will not be able to prevent the peace process being implemented by us, although this is exactly what is aimed at
- said Victor Bondarev.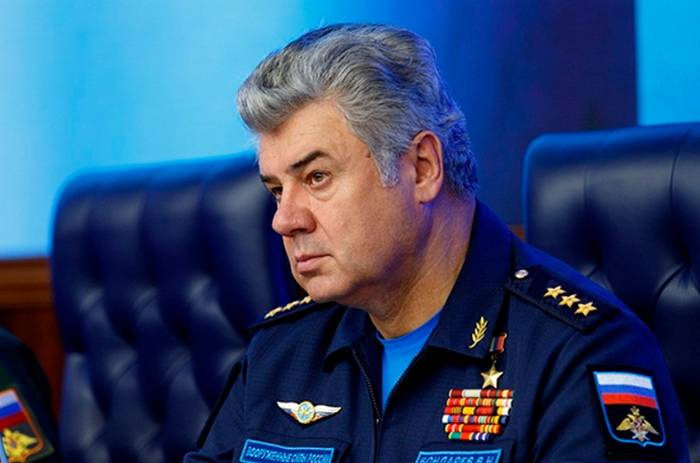 The senator noted that these intentions of the United States are absolutely not legitimate. As, however, most of their actions in Syria, starting with the invasion of the country without the mandate of the UN Security Council. The objectives of the formation of new armed groups are to maintain their presence and expand their influence in the SAR, to intensify separatism, the collapse of the country. Americans are not satisfied with the accession of peace in Syria, the economic and infrastructural revival of the country, the return of its citizens to a peaceful life. The United States seeks to fuel the war, and therefore is looking for a plausible excuse for placing thirty thousand armed people in a sovereign state. This is a blatant disregard for the opinion of the international community. And outright provocation. Because the international community cannot fail to respond. Soon other countries will join the protest of Turkey. And no one will allow them to repair lawlessness.
Bondarev also added that the peace settlement in Syria is being implemented by Russia in accordance with the agreements reached in Sochi during tripartite talks with Turkey and Iran and with the approval of the Syrian leadership. This is the only correct one, for the only legitimate algorithm.
We will not allow these plans to break. And in defense of the inviolability of these plans, our military bases, maintained by Russian wise leadership, will help us. We will not allow any destructive forces, either American or Arabic, to turn the next round of war in a country that has just been liberated from terrorist gangs. "
- the Bondarev press service quotes his words.