The Foreign Ministry of Russia expressed regret in connection with the Lithuanian authorities of the tragic events of January 1991 at the Vilnius TV Tower.
This approach is not regrettable. We have repeatedly explained our position - it is unacceptable and simply immoral to do politics on human grief. Not to mention the fact that facts that are interpreted in a unilateral, beneficial to Vilnius manner to the detriment of
historical
objectivity
- says the response of the official representative of the Russian Foreign Ministry Maria Zakharova to a media question, published on Monday.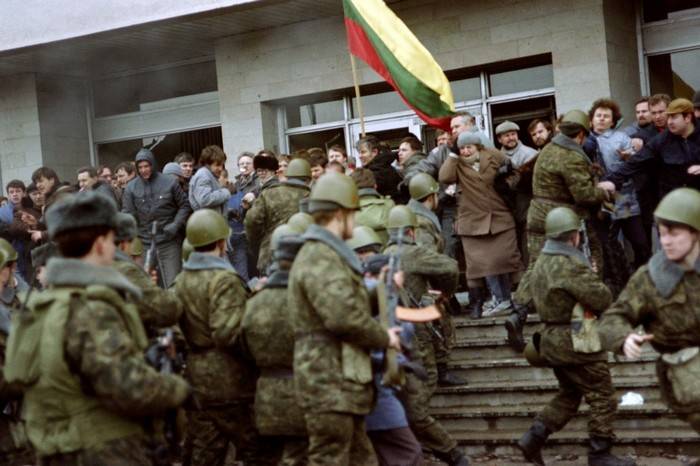 Hence the non-legal nature of the shameful trial of the so-called in the Lithuanian capital. the case of 13 January 1991 of the Year, violating the fundamental principles of justice, in particular the inadmissibility of giving retroactive force to the criminal law. Recall that the Colonel of the Russian Army, Yu.N., who is passing through the case, is unlawfully detained in a Lithuanian prison
- noted Zakharova.
According to the Lithuanian authorities, while trying to assault the Soviet military 13 on January 1991, the TV tower and the Radio and TV Committee building in Vilnius killed 14 people, 31 was seriously injured, more than 1000 people were injured by other degrees of severity.
Two citizens of the Russian Federation - former Soviet officers - residing in Vilnius Gennady Ivanov, who in 1991 was the head of the missile and artillery armament service of the 107th motorized rifle division and Russian citizen Yuri Mel, who was arrested in Lithuania and who, according to prosecutors, was in one of the soviet
tanks
during the assault on the Vilnius TV tower. The remaining defendants, more than 60 of them, are abroad, mainly in Russia.
Stranded, a resident of the Kaliningrad region, was detained in March 2014 at the border checkpoint in Panyamun on the border with the Kaliningrad region. The sanction for his detention was issued in absentia back in 2013 year, reports "Interfax"