British Typhoon fighters raised 15 January into the air after an alarm from Lossiemouth Base in Scotland to intercept Russian aircraft. This was announced by a source in the Ministry of Defense of the United Kingdom.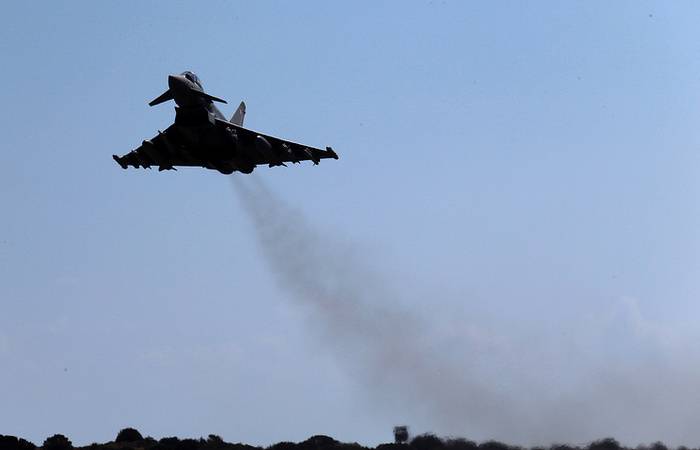 The operation continues; these are Russian planes.
- he said.
In the meantime, the press service of the British Ministry of Defense confirmed to the TASS correspondent the very fact of the use of the "Typhoon", but refused to officially confirm the identity of military aircraft approaching British airspace.
We can confirm that the Typhoon aircraft of the British Air Force, which were on high alert for departure, were raised into the sky from the Air Force base at Lossimuth this morning. This is an operation that continues, so we will not provide any additional information until it is completed.
- told the Ministry of Defense of the United Kingdom
At the same time, Interfax reports that a pair of Eurofighter Typhoon British multi-role fighters flew to intercept Russian strategic missile carriers Tu-160.
According to journalists, the Royal Air Force intercepted radio communications between the two missile carriers of the Russian Aerospace Forces. After that, the fighters and the tanker aircraft were raised into the air. In addition, the British were supported by the Belgian F-16 fighters and the French flying tanker C-135FR.