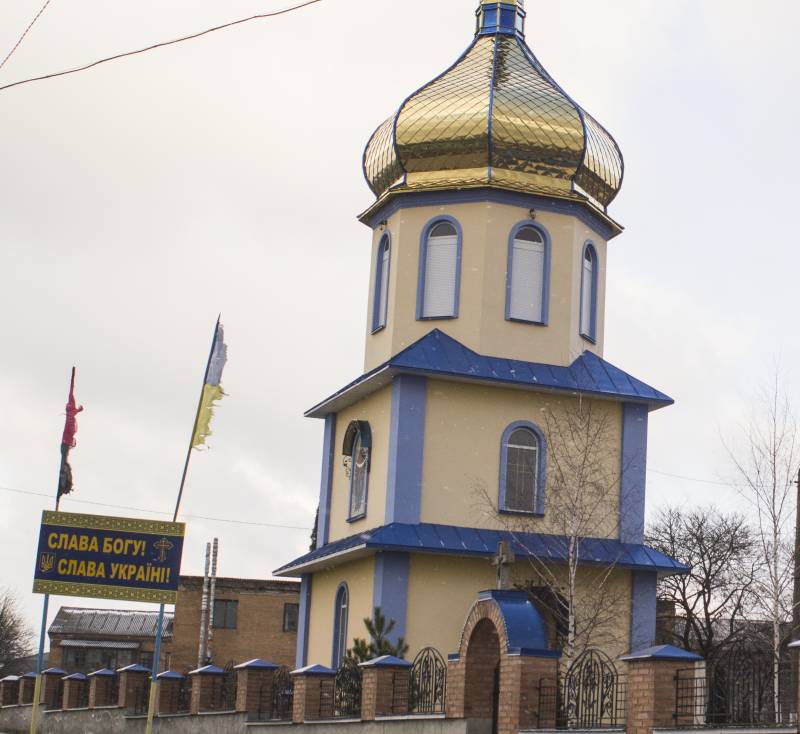 Greetings to you, my caring, but only two-eyed friends! I told you no offense, but to rebuke the natural process of evolution. It's impossible to see everything with two eyes. This is me about the question that caused a lot of comments in the last article. Remember? I'm talking about the vessels in which the high-quality "balm" is stored, or rather, our worldly and sweet home-brew.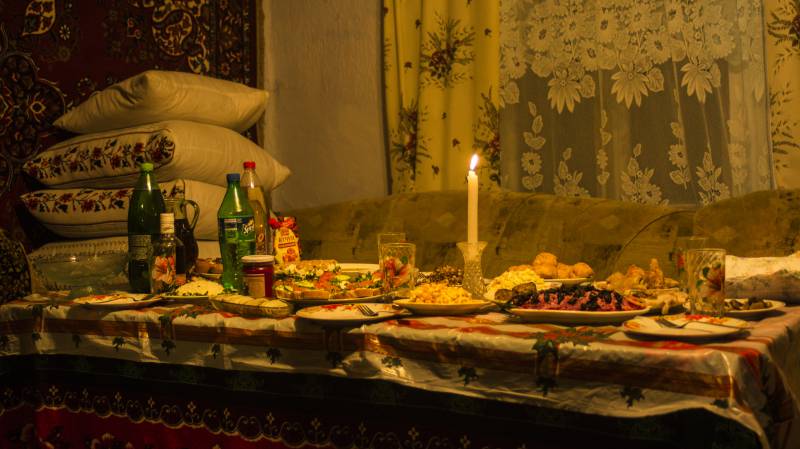 Oh, the townspeople theorists! So be it, I will reveal to you the secret. The product is stored in 25-liter glass bottles until used. Like a hundred, and two hundred years ago. And in plastic it is poured immediately before use. For security. Glass may fall if dropped. And the quality is checked repeatedly at the time of use. Just the product is poured on the table and ignited. Lit - ok, you can drink. It does not burn - can not be used.
And then, you forget that in villages there are a lot of folk traditions that are lost in the cities. People go to visit each other. After consuming your own product. To test the neighbor during the congratulations on the holiday. And the earth is swinging. Anything can happen. And so, be sure to inform or sow the product for someone. The wisdom of the people is called!
And now about the serious. And also associated with the traditions, which are largely lost. By the way, I do not think that only with us. You too would not bother to think. These traditions are connected with religion. That tradition. Just because most of us are exactly the same as in other former Soviet republics.
We have to admit that our faith does not depend on inner convictions or true faith. Most often this is a common tribute to tradition. The village is Orthodox, there is a temple, which means that the majority of Orthodox residents are Orthodox. If the temple is Catholic or any other religion, then the inhabitants will be, accordingly, Catholics.
And it also happens that the Orthodox church gets along quite well with the Catholic and Protestant. Normally, I emphasize.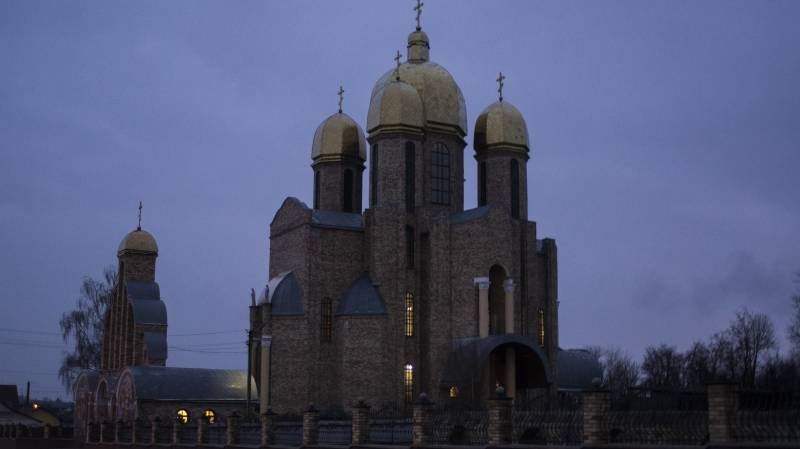 It happened here ... In the evening of December 31 in Zaporozhye, the suicide jumped out of the window. And fell on a two year old boy. The terrible death of the child was used by our patriots to incite hatred towards the ROC MP. The fact is that the boy was baptized in the church of the Kyiv Patriarchate, and the priest refused to bless him in his church. Belonging to, of course, the Moscow Patriarchate. The Kyiv Patriarchate is not recognized by the Church Ecumenical Council, which means it is a sect. Do not read the suicides and unbaptized in the church ...
And there was a wave of protests in Ukraine against the "Moscow" churchmen. Zaporozhye, Kiev, Lviv, Vinnitsa, Slavyansk, Kharkov, Chernihiv and more. Dirt is poured on the ROC MP so much that ... the temples are plundered and ruined. Lavra activists blocked a few days. Arguments about church canons are not accepted. Child! It means that it should be taken care of.
Some of the readers are now thinking about the next stupidity of our Svidomo. And it will pass ... No, everything is much deeper. Much worse. And it will not work. The blow is dealt a serious and not yet realized by the majority, not only in Ukraine, but also in Russia.
In Ukrainian churches, 5 was celebrated by millions of people (according to the Ministry of Internal Affairs). Nothing so tsifir? Given the number of people in Ukraine. In Russia, as they say, only 2 million came to temples. Here they are, those who urgently need lyustrirovat. Here it is, the support of Russianness in Ukraine.
I think few readers were interested in congratulating President Poroshenko on Orthodox Christmas. And in vain. This is an interesting presentation. Let me draw your attention to some points.
Do you know what Christmas 7 January Poroshenko? No more than a tribute to tradition. Jesus was born 25 December! And Ukraine celebrates its birth on this day. Together with all civilized humanity. And in January - our national flavor. We even have our own dish to celebrate the birthday of God is - kutya! The president said it was a festive meal!
With kutya it was funny at all. I never in such a stupor did not drive the editor. Suspected of excessive testing of the above. What am I? I myself was not aware that you have Kutya - this is a commemorative dish. Live and learn…
And we have a festive one. Christmas And if you do not believe, then here is a photo document from me. Gather on it in the ATO our zakhistnichkam.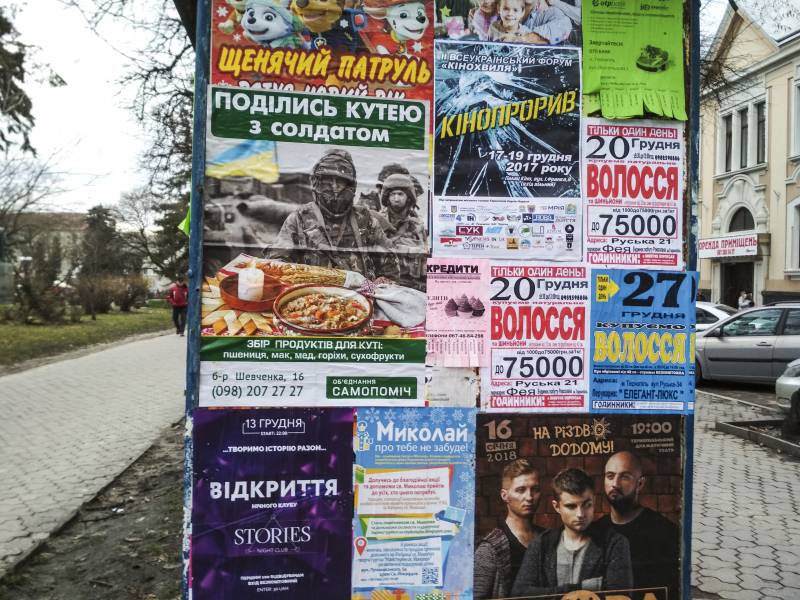 Although your interpretation of Kutya for ATO participants also looks good. Hopefully.
I already wrote about the refusal of Victory. Christmas is next in line. December 25 Filaret ("abbot" of the ROC KP) said that the Orthodox Church is not against transferring the celebration to December 25. If "the people want it." So, we are awaiting the appeal of activists to Filaret on behalf of the entire Orthodox people about the transfer of the holiday. And transfer ...
True, I again thought under chitin. And then how will it be with other holidays that are tied to Christmas? Annunciation, Advent, Epiphany, etc.? And how are "believers by tradition" who are not particularly aware of the differences between the UOC-KP, the UOC-MP, the UAOC will react to this? Comes, according to tradition, such a "believer" of January 7 in the temple, and there is no festive service ...
By the way, against the priests, who refused to read the baptism of an unbaptized child, a criminal case was initiated for ... inciting religious hatred and hatred. In addition to the ROC MP will attract more and the Public Organization "Union of Orthodox" Radomir. "
"Representatives of the Zaporozhye diocese of the Ukrainian Orthodox Church of the Moscow Patriarchate allow a selective approach to the implementation of religious ceremonies, preferring those who undergo baptism rites in the UOC-MP, which offend the feelings of citizens due to their religious beliefs."
Although the distant relatives of God himself can do anything. I'm talking about us. We are relatives!
"Jesus Christ has no relation to the Jews, since his ancestors came to the Middle East from the territory of ancient Ukraine."
With such a statement on the eve of Orthodox Christmas, the deputy head of the Ukrainian Republican Party, a former deputy of the Lviv regional council Rostislav Novozhenets, spoke.
Indirectly confirmed this even by Pope Francis! He congratulated us on Christmas! The main thing in
news
not the news itself, but how to submit it correctly. Congratulated the pontiff of Ukrainians ... M-yes.
"Dear brothers and sisters, some Eastern churches, Catholic and Orthodox, are celebrating the Nativity of the Lord these days. I offer them my sincere congratulations: may these joyful celebrations become a source of renewed spiritual strength and fellowship between all of us Christians, we recognize Him as Lord and Savior."
Everything. Enough philosophy and predictions. Let's talk about our business. About Peremoga and Zradah.
I'll start with the unpleasant. In Gaivoron, Kirovograd Region, vandals damaged a monument to Soviet soldiers and partisans.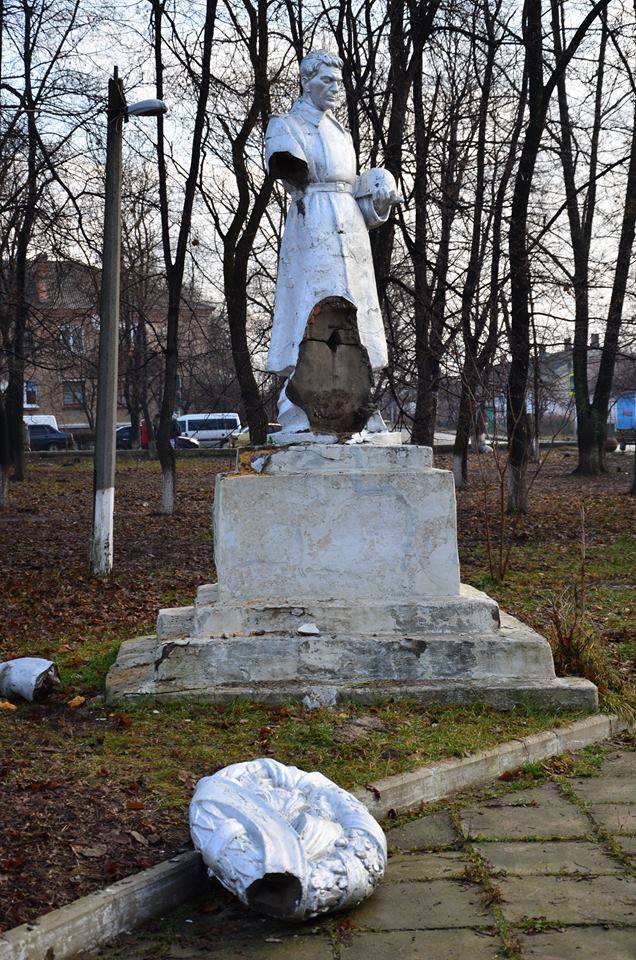 This is not just a monument. This is actually a gravestone in the Victory Square. Scum that did it will be found. This is what the local cockroaches told me. And they will not lie. Yes, and people too. Do not be surprised at the incident with the residents or guests of Guyvoron soon. Hooligans can break their legs ... And the police or atoshnye will not save the crusts.
But another incident caused me a completely different reaction. Although also like a criminal. In Poltava, on the night of January 9 robbed a car of volunteers with Christmas gifts for atoshnikov. Svobodovtsy Poltava gathered foodstuffs from families of soldiers and seemed to be taking to the Donbass. But...
"We loaded a full car of mushrooms, sausages, juices, meat, cookies, various sweets and a full trailer of birch sap. We left a car near the entrance for the night to go this morning. At night the car was opened through the side window."
Revolutionary people are not rushing to the Maidan "hymn to drink", but to the main road with a brush. Glorious was the revolution of dignity. What's next? Hungry riots and pogroms? Although, why warriors products? They normally receive. Buy can.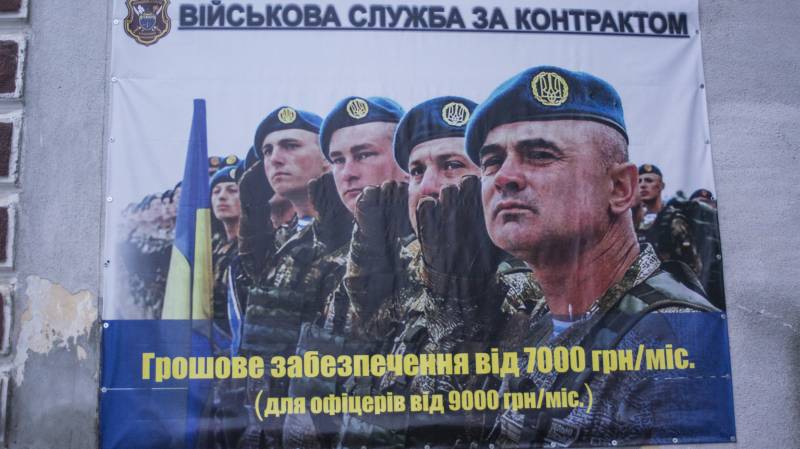 Only now it seems to me that our volunteers act according to the old scheme. Collected, sold - guard, stolen! Too dramatically increases the welfare of these same volunteers in recent years. Noticed
Huge Peremoga in our automotive industry. Finally, the car assembly plant in Kremenchug was closed. Do not confuse with KrAZ. KrASZ. Not trucks collected there, and every little thing:
- GAZ vehicles (GAZ-3507, GAZ-350701, GAZ-3102 Volga, GAZ-2310 Sobol, GAZ-3259); UAZ vehicles (UAZ-31512, UAZ-31514, UAZ-31519, UAZ-3153, UAZ-3160);
- VAZ cars (VAZ-21043, VAZ-21053, VAZ-21070, VAZ-21104, VAZ-21101, VAZ-21112, VAZ-21114, VAZ-21124, VAZ-21121);
- Cars Great Wall Mrs (Great Wall Hover, Great Wall Safe, Great Wall Wingle);
- cars SsangYong (SsangYong Ren, SsangYong Kyron, SsangYong Actyon, SsangYong Korando); Geely cars (Geely CK, Geely CK-2, Geely MK, Geely MK-2).
Dozens and even hundreds of thousands released.
And why do they need us, if after the revolution, we have a trend in electric cars? It is better to really close, as they say, do not enter into the temptation of a neighbor, he will not attack. Do not expose us in the sense of the use of their brands. And we also don't really need aggressive cars. Here it is.
Speaking of attacks. That was all you could expect from the Republicans in the Donbas, but ... Imagine, they mobilized ... wolves into their army! The most real. Gray and with teeth. And now the DRG of these republics operate in the territory of the Dnipropetrovsk region! Here are their lice ... There is no sea, dolphins cannot be used. So they massively throw wolves into Square.
"Such signals come to us from local residents of the regions adjacent to the Donetsk region. Residents of Mezhevsky and Petropavlovsky districts reported to us about wolves. And the last message was from Pyatykhatsky district, where a woman saw a wolf on the outskirts of the village."
It is, of course, wolves - nurses of the forest. Nature is cleaned from the poor. Only here, according to my observations, only a bear is capable of injuring these orderlies. Then one anecdotal incident was told to me about a wolf. Authorship is not mine. So scold me, too.
Ukrainian-Russian border, neutral zone. Here in this neutral zone falls into a trap wolf. Howls scary day and night. Well, after three days the Russian border guards are tired of listening to this and they are calling to the outpost to their Ukrainian colleagues:
- Hey, Ukrainians, take away your wolf already, and then there is no strength to listen to him!
- Why are you, Muscovites, decided that this is our Ukrainian wolf?
- So, and whose else? Three paws already bite off, and still in the trap!
I have one news from the category of incomprehensible. One of the clients told about the unusual segregation at the plant located in the village of Verukhov, who noted that the company's employees have uniforms of different colors depending on the department in which they work. But all Ukrainians are obliged to wear a uniform in the color of the Ukrainian flag. To immediately be seen who is who.
Here it is not clear to me, we are at home all the trash cans in the colors of the flag repainted. Fences The pillars. Urns. Benches. We paint the muzzles of the face for any reason. And in Poland, we were hurt. Why? Maybe because these colors are the symbol of "sun people" all over the world? Daunov in a simple way? I do not know.
But I think that the Poles did not just dress up our workers for nothing. God forbid you kick some European or Russian. One will sue, the other will fill the face. And so immediately you can see who can ...
Remember the grocery symbol of Ukraine? Our pride? Our delicious bacon? Everything. We will not give it to you anymore. We buy ourselves. For the 2017 year, the breeders of Ukraine exported pork to 150 thousand $, and imported to 560 thousand. That's it...
Compared to 2016 in the year, the foreign trade balance of fresh, chilled and frozen pork decreased by almost 40%, and for the "live pigs" heading almost five times.
I certainly understand that this is a tricky move by our government. Ukraine will wait until the pork in the world is over and bam - will save the world. But it's a shame without fat. And not tasty. Even if you are the savior of the world ...
I tell you a secret: export-import, of course, yes. But for ourselves, we still have it. Not yet full salozrada.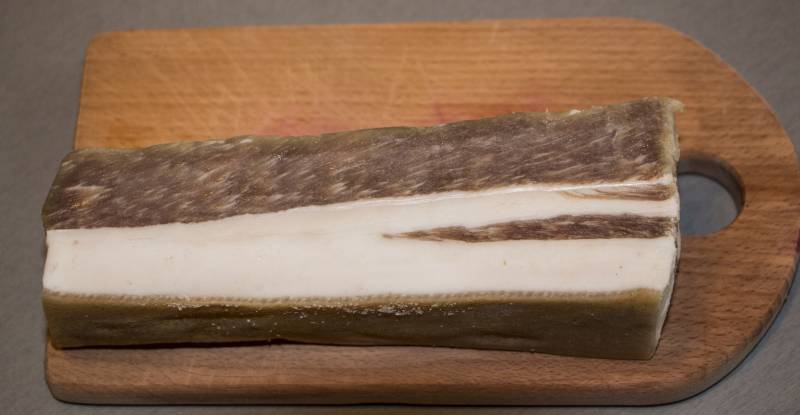 And there was another thing. We here looked at all sorts of artistic awards in Russia. Around ours! Thought to reward as spies in the rear of the enemy. Only very happy faces of our spies. We decided to establish penalties for touring in Russia or even introduce criminal liability! Russian, we have already through the SBU skip on tour.
"Legislators could consider and apply world practice with regard to influencing domestic performers who perform concerts in a country recognized as an aggressor. These could be penalties or criminal liability for them. And broadcasting organizations would be obliged to limit the participation of such artists or cultural figures in air, perhaps for a certain period. In this case, the national regulator will have real leverage on the broadcasters. "
Isn't Germany our favorite ... in 1933? Marasmus. Stupidity. Absurd. In a word, Ukraine. Songs to sing, rhymes to tell - it is impossible, but you can make candy.
Now about the greatest peremog of this week. Russia on your knees! In your social networks often write that we are not fighting for the Crimea. Yeah. President Putin said yesterday that you will almost pay us a contribution for the Crimea! True, so far only return our military equipment and fleet! But the process has begun!
True, there is one nuance. It is rumored that this very technique is in such a state that it will never be able to swim, fly, or ride. It is clear what you have been doing there for so long. Ported Ukrainian good. But these are trifles. Dozens of ships and airplanes will now have to be repaired and repaired. But we can. We will cope. Probably…
Morning comes again. You need to finish the notes. Cockroach now revision will start. Tiring, of course. Two New Years, two Christmas Eve, and there is still the baptism on the nose ...
And since February cognac will increase in price for 30-35% in February ... And we have nothing. The main thing is to have yeast and sugar, and we will survive such troubles.
See you after the holidays! We would only hold out for a day and stay a night !!!