In the combined arms army deployed in the Amur and Jewish Autonomous Regions and the Khabarovsk Territory, the first servicemen of motorized rifle divisions were trained with in-depth knowledge and practical skills in field engineering, reports
press office
BBO.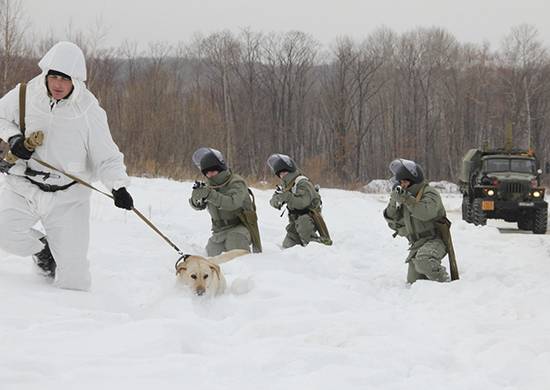 It is noted that "the additional training of freelance sappers in motorized rifle divisions is carried out in connection with the increased role of the mine war in modern armed conflicts."
During the week, with honors in engineering training from all the motorized rifle divisions of the association, they conducted practical training in detecting mines, determining their type and classification, as well as destroying dangerous finds using an overhead charge,
says release.
According to the press service, "servicemen are trained in the proper use of military mine detectors, in particular, by searching for Korsun proximity kits; Particular attention was paid to the mine-explosives when working with TNT bombs and the detection of mined objects. " Each fighter got the skill of proper manufacturing of the charge and undermining the conventional bomb.
A total of about 500 military personnel were involved in the training. In the future, it is planned to continue the practice of additional training for freelance engineers from motorized rifle divisions, added in the district.