In Germany, the number of people who reject the modern German state and consider themselves "citizens of the Reich" has increased by 50 percent. Reports the newspaper Focus about it, the content of its material transfers Die Welt.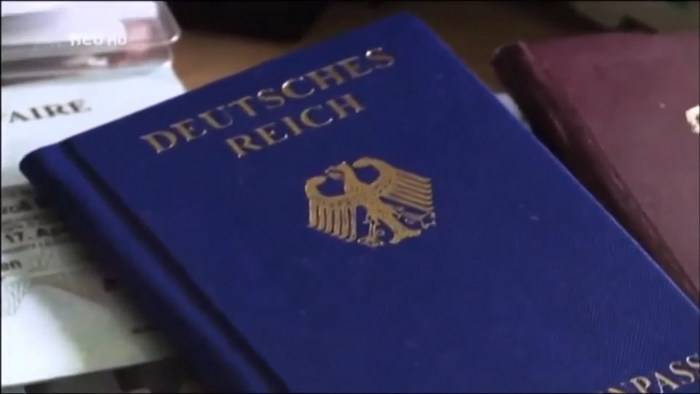 According to the German Federal Service for the Protection of the Constitution and the Fight against Terrorism (BVT), as of January 2018, there are 16 thousand such Germans in the country, most of all in Bavaria - 3,5 thousands. As follows from the BVT data, activists meet with the military. In addition, they have a large number of legal and illegal
weapons
. "According to them, they are preparing for" Day X "," - quotes the newspaper of a senior official.
BVT fears that it cannot calculate all Reichsburgers, since many of them may not give out their true preferences and disguise themselves.
History
"Reich citizens" interpret in their own way. Many of them adhere to the conspiracy theory that the Second World War did not end, and the signing of any peace treaties, and even more so the creation of the FRG were just a game for the public. And they continue to print passports and even the driver's license of "Reich citizens".
"Citizens of the Reich" or "Reichsburgers" believe that Germany was established illegally in the territory of the Third Reich, and Germany must exist within the boundaries of 1937 of the year. In October, 2016, one of the "Reichsburgers" shot a German policeman - since then the attention of special services has been riveted on them, reports "Lenta.ru"