Sunday a squad of Baltic warships
fleet
as part of the Boyky, Soobrazitelny corvette and the Kola tanker, he entered the harbor of Baltiysk after completing tasks in the North Atlantic, the Mediterranean Sea and the Indian Ocean, reports
press office
Western District.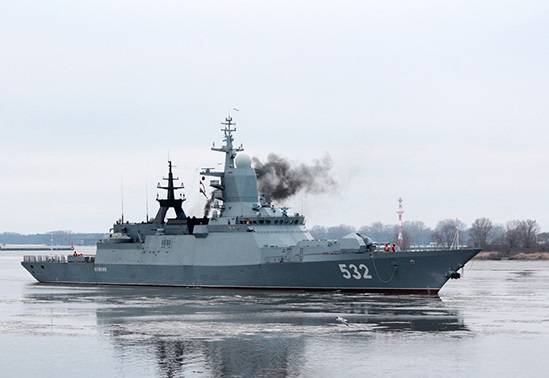 The corvettes and the tanker were on the march for more than 90 days, having covered more than 35 thousands of nautical miles during this time. During the trip, business visits were made to the ports of Limassol (Cyprus), Djibouti (Republic of Djibouti), Tartous (SAR). In the sea, the crews of the ships as part of the military-industrial complex completed a set of combat training tasks, including air defense and anti-submarine defense exercises, naval exercises and training, as well as artillery firing,
says release.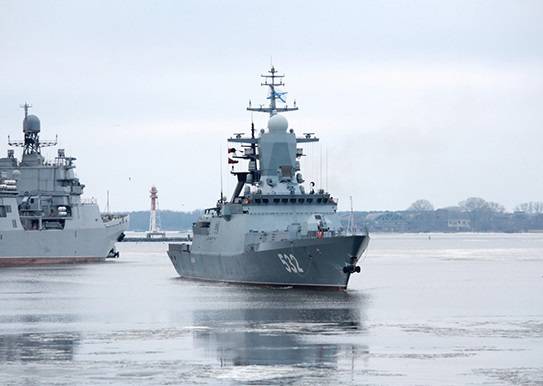 The commander of the Baltic Fleet, Alexander Nosatov, on behalf of the Military Council of the Baltic Fleet congratulated the crews on the successful implementation of the tasks assigned to the long-distance ocean voyage and wished the naval sailors new successes in combat training.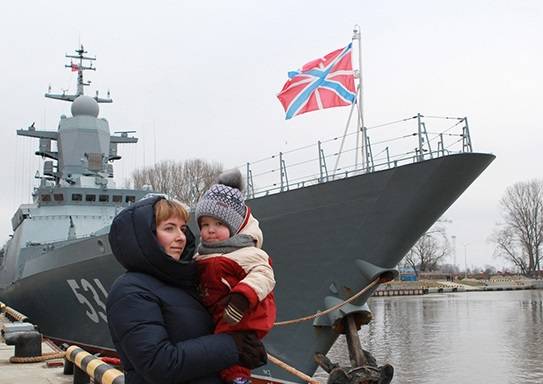 "The soldiers who distinguished themselves in the long march were awarded valuable gifts from the fleet command. A number of servicemen will be presented to state and departmental awards, "added the district.
The press service noted that the ships returned to be technically sound and ready after the replenishment of the necessary stocks to carry out tasks for their intended purpose.
Initially it was reported that the ships should return to Baltiysk 30 December 2017, but in the end their stay in the Mediterranean was extended for two weeks. Only 2 January all three ships proceeded from the Mediterranean through the Strait of Gibraltar into the Atlantic Ocean and headed for the return to the Baltic.