At the exercise in the 4 military district of the National People's Army of Algeria, in the presence of the Chief of General Staff, General Ahmed Gayid-Salah, firing of the SR5 rocket launcher system manufactured by the Chinese corporation NORINCO was performed for the first time, reports
bmpd
.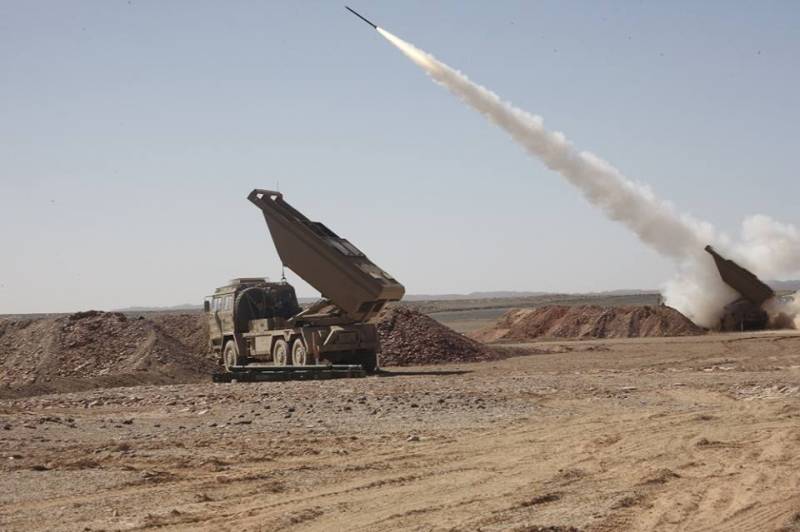 "The combat vehicle of the MLRS SR5 is made on the chassis of the Chinese Taian TA5310 (6x6) and has a modular bikaliber launcher capable of using two transport-launch containers with missiles of two calibers - six 220 mm missiles or 20 missiles of 122 missiles. The launcher is equipped with a charging system for the modules (similar to that used on the American MLRS MLRS), "the material says.
The firing range of 220-mm missiles is up to 60 km, and 122-mm missiles is up to 40 km. In this case, the possibility of using 220-mm missiles Shenlong 60 and Dragon 60 with inertial-satellite correction or laser semi-active guidance system in the final segment is announced.
The Algerian Defense Ministry became the third well-known recipient of the MLRS SR5 after the Marines of Venezuela and Bahrain.