On the web site russianplanes.net there were photos of the 12 of January 2018, which made an intermediate landing at the Tolmachevo Airport (Novosibirsk), two more X-NUMX and 2017 fighters of the Su-27CM (3) aircrafts of the Russian Federation X67 (72) ".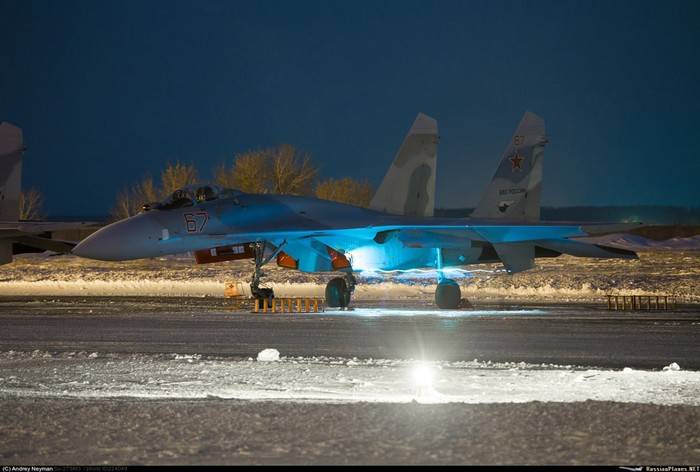 Aircraft delivered after modernization at the Komsomolsk-on-Amur Aviation Plant named after Yu.A. Gagarina (KnAAZ; a branch of Sukhoi Company PJSC) at the end of December 2017, presumably being transferred to the 3rd mixed aviation regiment of the 1st mixed
aviation
divisions of the 4th Army of the Air Force and Air Defense of the Southern Military District, stationed at the airport Krymsk (Krasnodar Territory).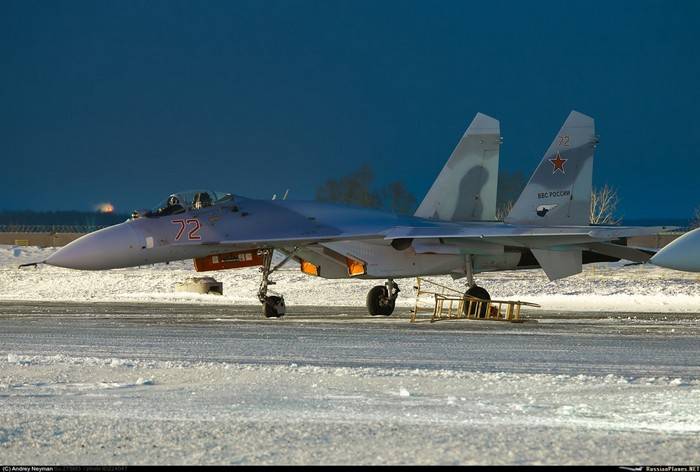 In total, according to known data, in December 2017 of the KNAAAZ passed four Su-27CM (3) fighters, which became the first Su-27 fighters that underwent modernization at the enterprise according to the Su-27CM (3) version of the year with the Ministry of Defense of Russia. The first two of these handed over upgraded fighter aircraft - the aircraft with the red side numbers "2015" and "68" - flew from Komsomolsk-on-Amur to Krymsk on December 69 of the year 28.
Recall that the Su-27CM (3) is the most advanced version of the modernization of the Su-27 front-line fighters adopted by the Air Force / Russian Aerospace Forces, bmpd blog writes.