Verkhovna Rada deputy Vitaly Kupry promised to send to the SBU a request for the fact of the "high treason" of President Petro Poroshenko, reports
RIA News
.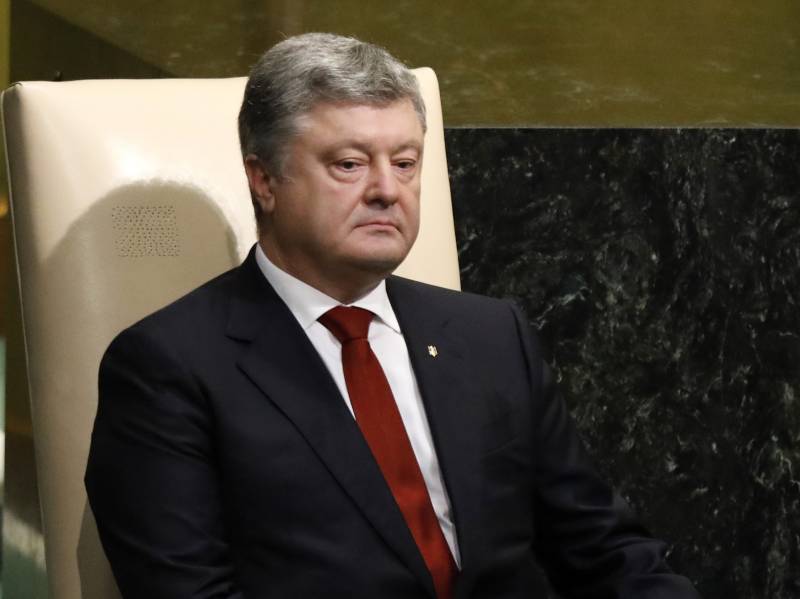 Earlier, the opposition Georgian TV channel Rustavi-2 published a statement by Poroshenko, which was allegedly written by him in 2007 at Pulkovo airport after he was not allowed into Russia. In the commitment addressed to the director of the FSB, the future Ukrainian leader promises "not to engage in anti-Russian activities" and "to strictly comply with the current legislation."
I believe that society should be confident in the identity of Poroshenko's handwriting in the request to the FSB director to let him into Russia in 2007. Also, the investigation should find out how often and through what checkpoints Poroshenko's state border visited Russia, for what purpose, with whom he had contacts,
said Kupriy, promising to send a request to the Security Service of Ukraine on Monday.
In addition, the people's deputy noted the need to establish "what was the relationship between Poroshenko's eldest son Alexey and his wife Yulia before the 2007 year". He is confident that their acquaintance during this period proves the authenticity of the statement of Petro Poroshenko.
Alexey himself stated that he met his future wife in 2011 during his studies in France. At the same time, Ukrainian media previously reported that Yulia and her parents lived in St. Petersburg.