Despite the agreement between Russia and France, in accordance with which the Russian Federation paid off the debts of the Russian Empire, French investors do not consider the issue closed, because Russia is "far from bankrupt," the RFI publication writes.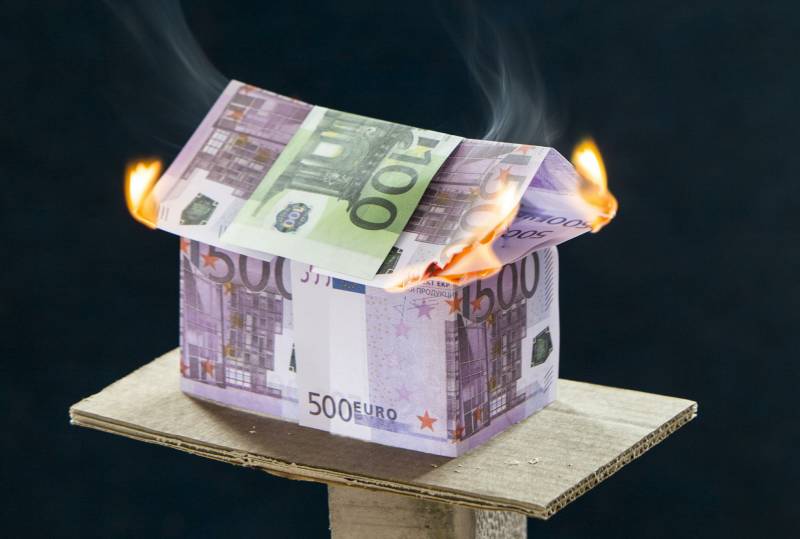 "Exactly 100 years ago, in January 1918, Lenin signed a decree refusing to pay the royal debts. Thus, the enormous sums aimed at modernizing the Russian economy in the second half of the nineteenth century were never paid, "the article cites.
InoTV
.
As a result, "hundreds of thousands of bondholders were ravaged." One hundred years later, their descendants, who inherited bills of exchange, demanded a refund of their ancestors' investments.
In 1867, Russian railway companies began issuing government bonds backed by gold. "Over the next 30 years, French investors will invest a total of 15 billion francs in this project, which is equivalent to € 53 billion in today's currency," the material says.
Cousin grandfather gave us a folder with a lot of documents in 1974. He told us: "One day all this will be paid. And you will get this profit",
said the publication of one of the bondholders.
According to RFI, today "about 400 thousand people are fighting for payments on imperial bonds in the framework of the International Federative Association of Russian Loan Holders".
Their cost was huge. It is said that 28 million papers were issued. We have about a million of them. This is maximum. How much is one paper today? We know for sure that the cost ranges from € 10 thousand to € 30 thousand,
told the head of the association Eric Sanitas.
However, for the payment of money "there is no hope after the agreement concluded in 1997 in France, according to which Russia paid more than € 330 million in repayment of public debt," the publication states.
Russia has not declared itself bankrupt. She, in fact, is far from this. National debt has no statute of limitations. She has to pay. These are the rules of the game,
Sanitas is convinced.
Thus, one of the "greatest financial scandals in
stories
continues to attract attention, "concludes RFI.