For the Russian army, an "anti-tank clock" was developed - the first anti-slip mine PTKM-1P, according to
News
.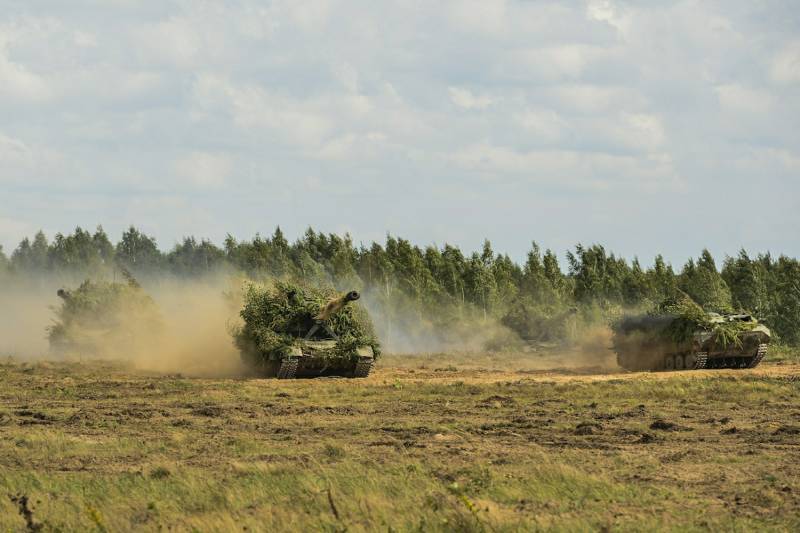 This will be a fundamentally new, high-tech engineering munition, which will significantly increase the capabilities of combat engineer units in the fight against
tanks
and other modern armored vehicles. Prototypes are already being tested.
"Mina PTKM-1P is a green cylinder the size of an ordinary fire extinguisher and weighs about 20 kg. After installation and activation, it opens like a flower, the petals are separated from the case, holding it in an upright position, "the publication says.
According to the newspaper referring to the military department, the submunition "is set manually and can remain on combat platoon up to 10 days at temperatures ranging from minus 40 to plus 30 degrees." After a specified period of time, the mine can self-destruct so as not to pose a threat to the civilian population.
The combined sensor (seismic and thermal) is able to detect the target at a distance of 150 – 250 meters. "When a tank or armored vehicle is detected, the mine is slightly tilted in the desired direction. When the target is in the affected area, the submunition is launched. It takes off to a height of several tens of meters, finds an armored vehicle with a thermal imager (reacts to engine heat) and shoots a hot metal from the heated tower into the roof of the tower, "the newspaper writes.
Protection of modern tanks is becoming more perfect, new types of armor are being invented, tanks are becoming almost invulnerable in frontal projection. Therefore, the designers of anti-tank weapons are looking for ways to hit enemy combat vehicles in less protected parts of the corps. One of the latest trends is anti-slip ammunition that hits the turret or engine from above,
told the newspaper military expert Alexei Leonkov.
According to him, "smart" firing mines should not only increase the effectiveness of engineering barriers, but also facilitate the work of sappers.
Such a mine controls a fairly large area within a radius of up to 100 m, which means that there is no need for solid mining. A small group of servicemen with a dozen or so of such products can quickly block a decent front area. At the same time, trawls and plows are ineffective against such a "smart" minefield, since the destruction of equipment takes place at long distances,
The expert explained.
In the future, "smart" mines can be combined into a network controlled from a single console. The operator will be able to choose which mines to use for the destruction of the target, and which - to leave in reserve.