Russia will not part with the Crimea, so the United States should not build its strategy on the anti-historical neoliberal foundation, leads
RIA News
opinion of Lail Goldstein, a teacher at the US Naval College in Newport.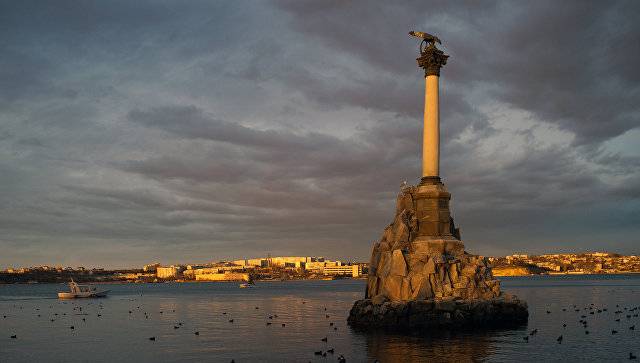 "Russia and the Crimea are connected by a long common
история
- the peninsula became Russian in 1783 year, reminds the author of the article. Russians have repeatedly defended the Crimea in bloody battles - against Britain, France and the Ottoman Empire in the Crimean War and against Nazi Germany in World War II, "the publication says.
These historical events are still relevant today, "as the United Kingdom and France got involved in the Crimean War in order to achieve the same goal that NATO has set itself for several decades: for the sake of deterring" Russian aggression ", the author notes. According to him, the greatest threat to Europe's security today is the migration crisis and terrorism, not Russia.
Goldstein recalls that in the XIX century, the Americans supported the struggle of Russia for their territories, "the United States even sent to the peninsula
weapon
and ammunition, as well as volunteers and doctors. "
The fact that the United States once quite seriously related to the Russian identity of the Crimea clearly indicates the curiosity of their current policies in Eurasia and other parts of the world, based on attempts to challenge Moscow's claims to the blood-soaked Peninsula in the Black Sea,
he writes.
Everyone knows, but they ignore the fact that the Crimea was transferred to the Ukrainian SSR only in 1954, the author notes.
It was a largely meaningless step, and Nikita Khrushchev obviously could not have foreseen its consequences,
Says the article.
Moscow controlled the peninsula for a long time and would hardly abandon it, so it makes no sense to feed fruitless hopes, Goldstein believes.
"A deeper knowledge of history could help American politicians stop the process of" free fall "of relations between Russia and the United States, which threatens Ukraine, Europe and the whole world," he concludes.