Ankara condemns Washington's plans to create a "border security force" in Syria, reports
RIA News
statement of the Turkish Foreign Ministry.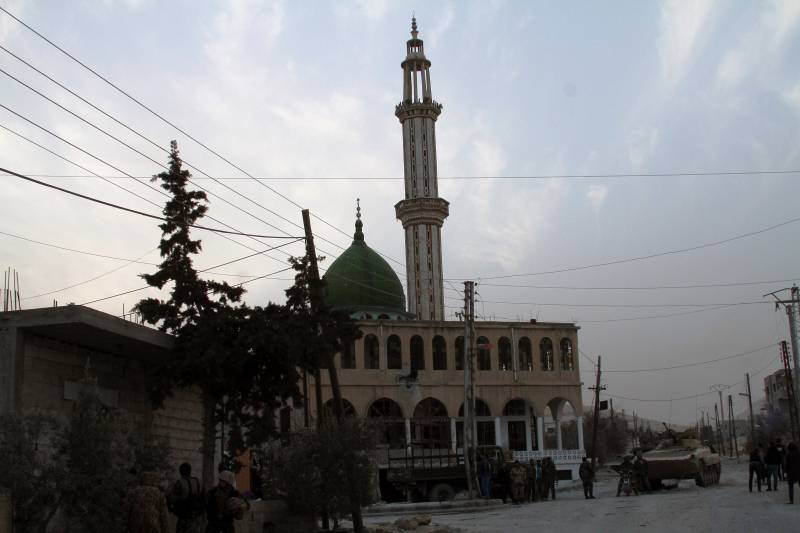 Continued US cooperation with the YPG, which is contrary to their own obligations, put our national security and the territorial integrity of Syria at risk, and this is unacceptable. We condemn the stubbornness of the United States in this erroneous approach, and once again we recall that Turkey is determined to eliminate any threats against it and has all the possibilities for this,
the statement said.
On the eve of the representative of the Western coalition, Thomas Will said that "Border Guard Forces" are forming in Syria, which will be deployed along the Euphrates River Valley, which is controlled by the "Syrian Democratic Forces" (SDS), as well as along the Iraqi and Turkish borders.
Currently, at the first stage, approximately 230 people are trained, the ultimate goal is to create a force of approximately thirty thousand people,
told Wil.
The US attempt to create so-called security forces in Syria is aimed at splitting up the country, which Washington does not need a single, said Federation Council member Alexei Pushkov on Sunday.
An attempt by the United States to create a so-called under its auspices in the north of Syria. A security force of up to 30 thousands of people is the way to prepare for the actual dismemberment of the country. Officially, the United States - for a united Syria. In fact - for fragmented,
wrote the senates on his twitter.
Chairman of the international committee of the Federation Council Konstantin Kosachev, in turn, said that the decision of the United States to create "border security forces" in the territory under its control in Syria directly violates the UN Charter and the sovereignty of the republic.
A coalition led by the United States is nothing more than a chimera, there is no coalition in reality, but only unilateral actions by the United States, supported by a number of countries either for reasons of allied solidarity or because of obligations arising from obtaining appropriate military or economic assistance.
said the head of the committee.