Turkey is counting on Washington's support in its operation against the Syrian Kurdish Self-Defense Forces (YPG) in Afrin in northwest Syria, reports
RIA News
statement by President Tayyip Erdogan.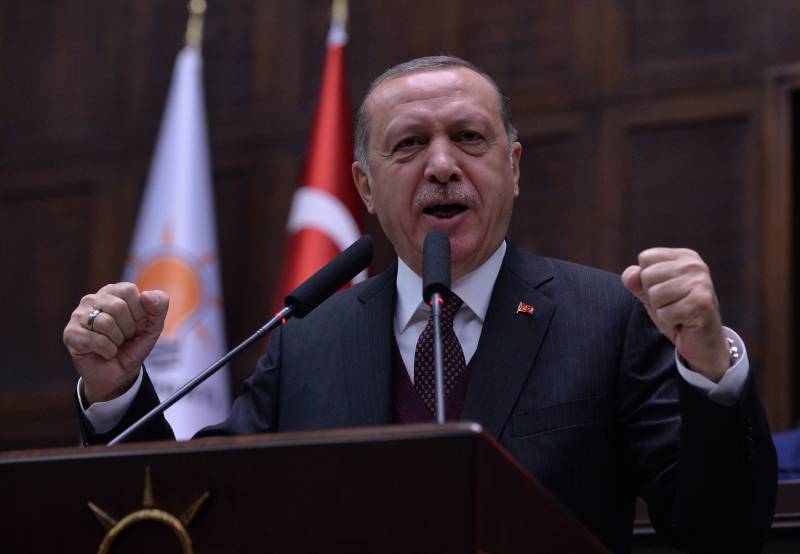 On the eve of Erdogan said that the Turkish army may begin an operation in the next week in the regions of Manbij and Afrin, controlled by the YPG. According to him, the United States sent to Syria for YPG already "4900 trucks and about 2 thousands of aircraft with
weapons
". Earlier, the Turkish authorities have repeatedly condemned Washington for military support of the YPG, which Ankara considers to be a terrorist organization associated with the Kurdistan Workers Party banned in the country.
Meanwhile, Turkish media over the past two days have reported shelling by the Turkish Armed Forces under YPG-controlled territory in the Afrin region. The Ministry of Defense also sent another column of military equipment, including
Tanks
to the border with Syria.
The time has come to support Ankara and the steps based on strategic cooperation with Turkey. We expect Washington to support Turkey's efforts. We hope that friendly countries will support Ankara's position on such an important and critical issue as the operation in Afrin. We also express the hope that during the operation in Afrin these forces will not make a mistake and will not take the side of the terrorists,
said Erdogan.
According to the president, steps taken to eliminate the threat of terrorism at the southern borders of Turkey, taken during Operation Euphrates Shield in 2016-2017, "will be continued in the coming days in Afrin."
He criticized US policy in the region, stressing the unacceptability of supporting YPG.
An attempt to disguise the actions of terrorists (YPG) will not give results. From the change of the name of criminal groups, their essence does not change,
Erdogan said, recalling the plan of Washington to create Syrian democratic forces, the backbone of which make up the YPG.
He also noted that Turkey "does not distinguish between terrorist organizations, and Western countries trying to fight them in Syria, attracting other criminal groups to this, are detrimental to ties with Ankara."