Investigative Committee of Russia with 2014, 209 initiated criminal cases related to the events in the south-east of Ukraine, reports
RIA News
statement by the head of department, Alexander Bastrykin.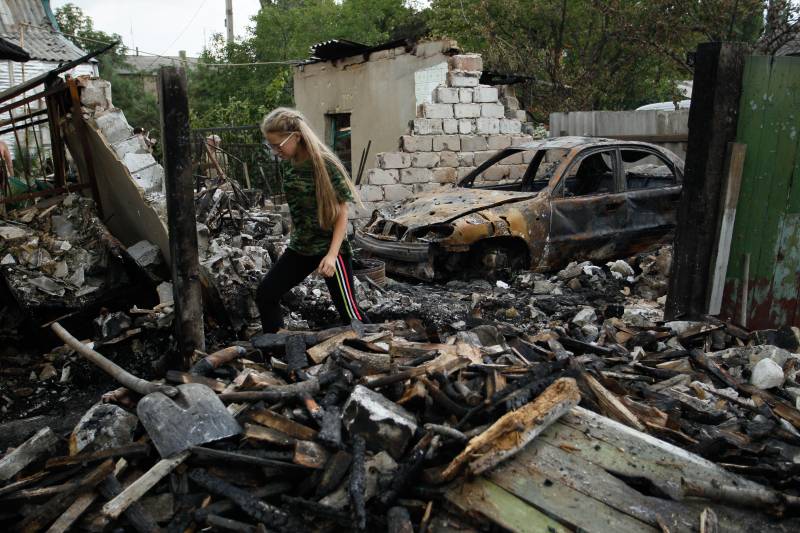 For three years, Ukrainian military personnel repeatedly bombarded civilian objects, including residential buildings, schools, and hospitals of Donbass from indiscriminate weapons of indiscriminate nature, which resulted in the death of hundreds of civilians. And the Investigative Committee of the Russian Federation qualifies these actions under the Criminal Code article "The use of prohibited means and methods of warfare,"
Bastrykin said in an interview with Rossiyskaya Gazeta.
He reported that 128 are being prosecuted in these cases. In addition, "in 146 criminal cases 72 officials of the armed forces of Ukraine, including 20 members of the highest military leadership, are involved." Bastrykin explained that these are, above all, criminal cases for particularly serious crimes against the peace and security of mankind.
According to the head of the Investigative Committee of the Russian Federation, in parallel, "the investigation into the circumstances of attacks on Russian foreign institutions located in Ukraine and enjoying international protection is continuing." In these cases, "a complex of investigative actions and operational search activities was carried out, which allowed to identify specific individuals who have committed these crimes." In relation to 8-mi citizens of Ukraine issued a decision to bring in as defendants. All of them are on the international wanted list.
Bastrykin also added that the Committee cannot remain indifferent to the facts of desecration of "sculptural and architectural structures dedicated to the fight against fascism and victims of fascism, as well as the desecration of the symbols of military glory of Russia on the territory of Ukraine".
I think, remember that Ukrainian nationalists did with such monuments in the town of Glinyany, Lviv region, in Novomoskovsk, Dnipropetrovsk region. The Investigation Committee has instituted criminal proceedings under the Criminal Code "Rehabilitation of Nazism" and establishes the circumstances of these crimes,
told the head of department.