Political analyst Alexander Asafov questioned the veracity of information that Petro Poroshenko in 2007 year addressed the Russian authorities from Pulkovo airport, the channel reports
RT
.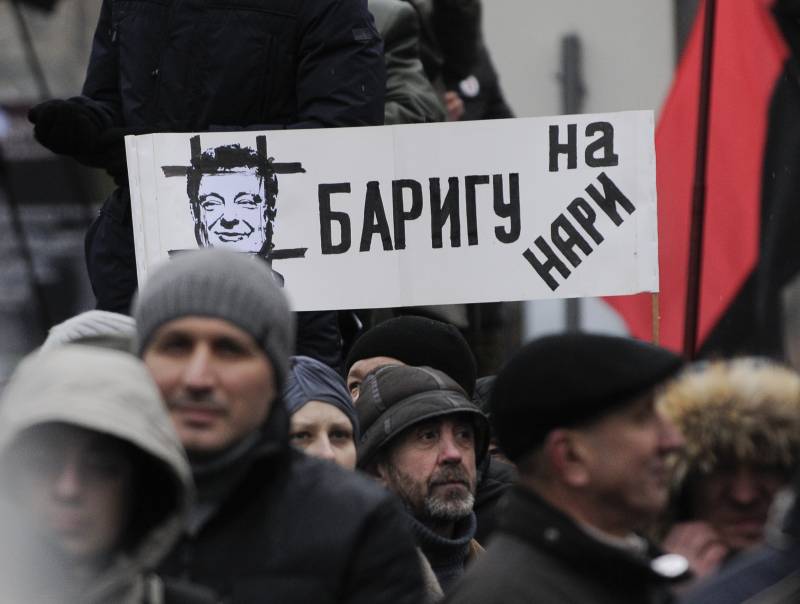 I think this is a series of documents that are being made now. And they are needed for political pressure on Poroshenko, causing maximum reputational damage, since in the eyes of the Ukrainian political elites, cooperation with Russia is more monstrous for reputation than, for example, cannibalism,
Astafev said in an interview with the channel.
He suggested that the former governor of the Odessa region, Mikhail Saakashvili, could be involved in the publication of these materials.
The fact is that Mr. Saakashvili from Georgia. He speaks with a bright criticism of Poroshenko and, in principle, I think, is ready to take his place. Although this is an impossible dream, but his American curators explained to him that way - that it is possible, that this is the ultimate goal. In addition, Georgia, in the minds of Ukrainian citizens, who in one way or another are engaged in politics, is a friendly country ... That is, to give documents the credibility,
concluded Astafev.
Earlier, the channel "Rustavi-2" published statements that Petro Poroshenko allegedly wrote in 2007 year after he was not allowed into Russia. It is alleged that Poroshenko promised not to participate in the anti-Russian campaign. In another appeal, already in the FSB, he assured that he was engaged in attracting investments in the interests of Russia.
Kiev has already called these materials fake.