The statement of the Ukrainian general about the "hidden subversive devices" in the transferred ships in the Crimea is another stupidity, reports
RIA News
statement of the deputy chairman of the Duma Defense Committee Yuri Shvytkin.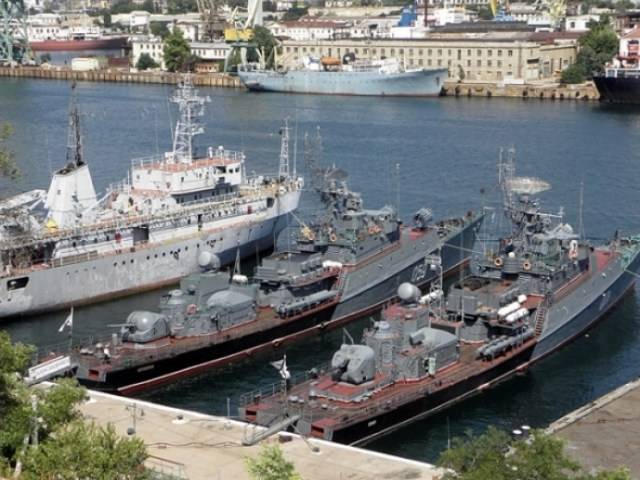 Archive photo
Of course, there are absolutely no plans, intent on the part of our country,
said the deputy to the agency.
Russia's intentions are a "gesture of goodwill," he stressed.
We give the equipment that is unsuitable for us today. Our types of weapons are much newer, more environmentally friendly, more favorable, and, of course, today we do not need the equipment that was once in service with the Armed Forces of Ukraine. Therefore, as they say, take away the unnecessary,
said Shvytkin.
On Thursday, Vladimir Putin said that Moscow was ready to transfer warships and airplanes from the Crimea to Ukraine, noting that their condition could be described as "deplorable".
After that, the commander of the Navy Igor Voronchenko said that the remaining ships on the peninsula allegedly were "in working condition." The admiral added that the decision on the return of equipment will be taken by the country's leadership.
And on Saturday, the former deputy head of the General Staff of the Armed Forces of Ukraine, General Igor Romanenko, in an interview with Apostrof, stated that Ukrainian military equipment, which Russia can transfer to Ukraine from the Crimea, should be carefully checked for "hidden disruptive devices". He referred to the fact that "after the Second World War, the Germans and Italians brewed explosive devices into the corps, and at the right moment they undermined them - with all the ensuing consequences."