Over the past day, Ukrainian security forces 11 once violated the ceasefire in the Donbass, reports
RIA News
Post operational command of the Donetsk Republic.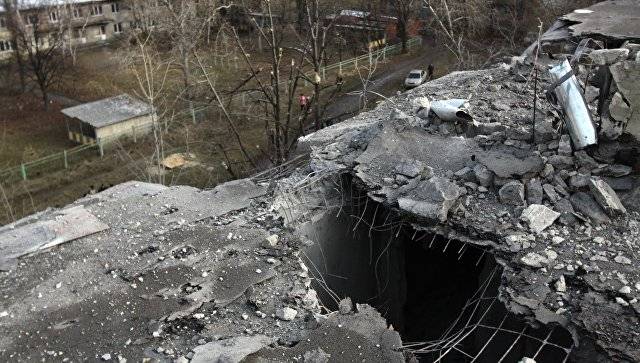 Over the past day, the armed forces of Ukraine 11 once violated the cease-fire. Shots from the Armed Forces of Ukraine were subjected to areas of ten settlements. The enemy used 120 and 82-millimeter mortars, grenade launchers, infantry fighting vehicles, large-caliber and light rifle
weapon
. Information about the victims and the destruction is specified,
told the representative of the command.
The representative office of the DPR at the joint center for the control and coordination of the cease-fire regime (STSKK) added that the security forces released 50 mines in the territory of the republic.
Donetsk direction: mortars 120 millimeters - six minutes, 82 millimeters - 17 minutes ... Mariupol direction: 82 millimeters - 27 minutes,
the report said.
The JCC noted that in addition to mortars, large-caliber small arms and armored vehicles were used: "The total number of ammunition used by the Ukrainian Armed Forces is 381 unit."
In turn, the defense department of the LPR reported on the Ukrainian side's observance of the ceasefire agreement reached on December 23.
Over the past day attacks from the APU is not fixed. The cease-fire was respected,
said the press service of the People's Militia.