The opposition Georgian TV channel Rustavi-2, close to Mikhail Saakashvili, published a statement by the current president of Ukraine, Petro Poroshenko, which, it is said, was written by him in 2007 year after he was not allowed into Russia, reports
RIA News
.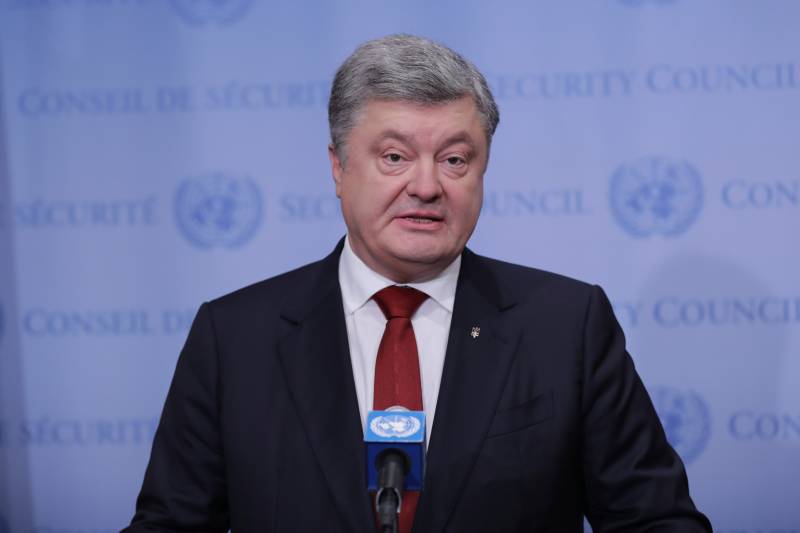 In the commitment from 3 February 2007, the current Ukrainian leader promises not to engage in anti-Russian activities and "to strictly comply with the current legislation."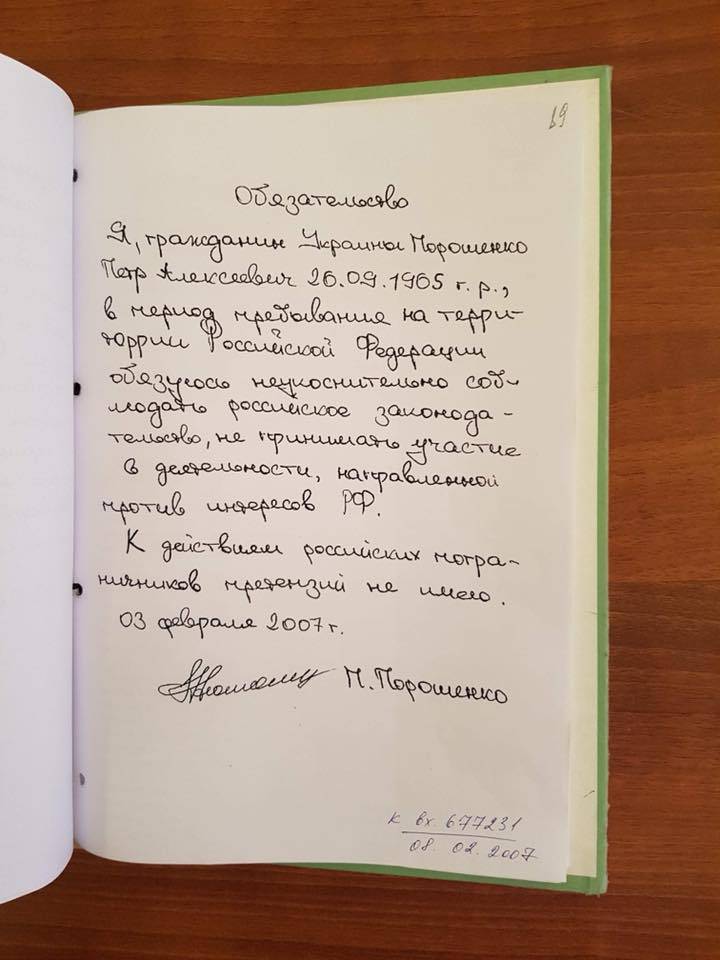 I, a citizen of Ukraine, Poroshenko Petr Alekseevich 26.09.1965, born in the period of my stay in the Russian Federation, I undertake to strictly observe Russian legislation, not to participate in activities directed against the interests of the Russian Federation,
the document says.
In another statement addressed to the director of the FSB, Poroshenko reports that he is engaged in attracting investment in the interests of Russia:
I have nothing to do with the anti-Russian campaign of the president (Ukraine Viktor) Yushchenko. In the interests of Russia, I am engaged in attracting large investments in the Roshen (Lipetsk Region) and Bogdan (Nizhny Novgorod Region) plants.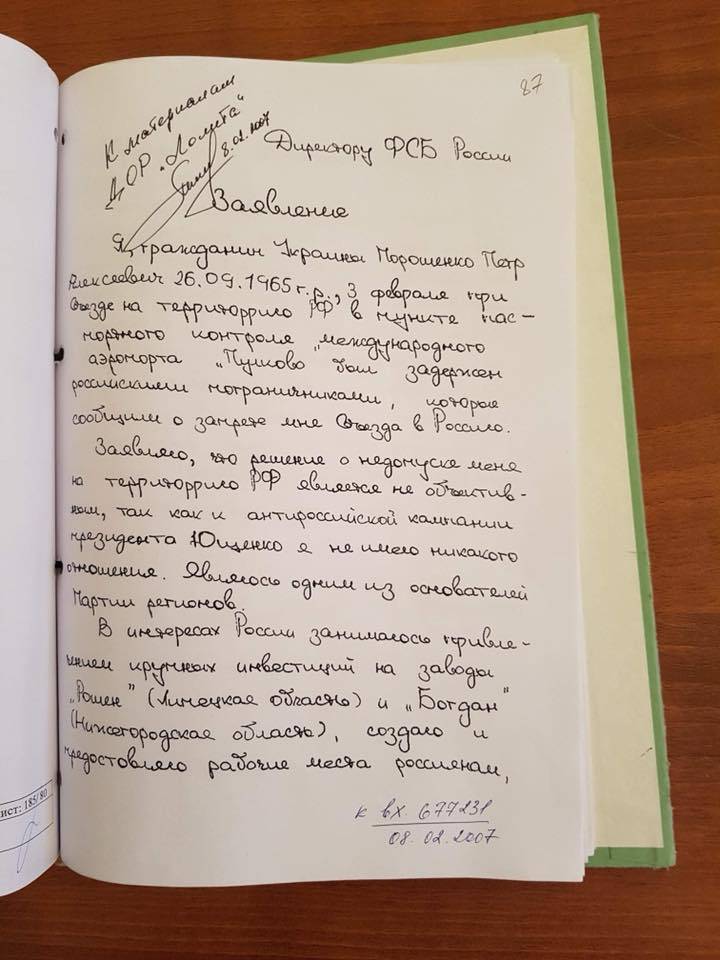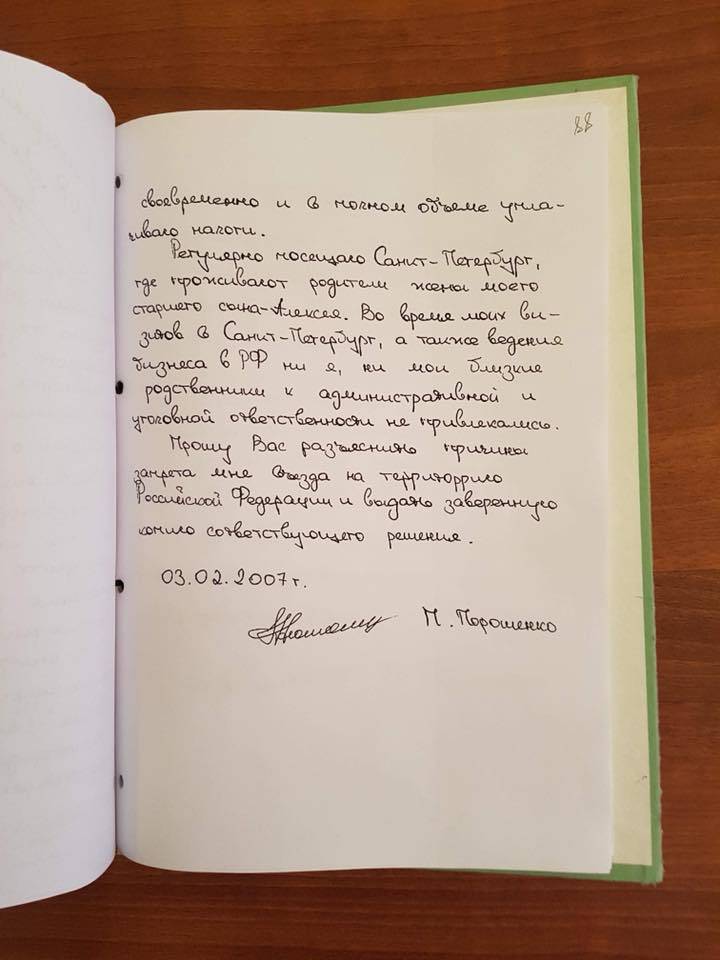 The agency reminds that 3 February 2007 of the year Poroshenko, who was then a member of the Verkhovna Rada, at the Pulkovo airport was not allowed into the territory of the Russian Federation.
Subsequently, the Russian Foreign Ministry explained that the entry ban on Poroshenko is a response to the unfriendly policy of the Ukrainian authorities.
The answer ... lies in the current vicious practice introduced by the Ukrainian side in relation to Russian citizens who are denied entry to Ukraine, said the statement of the Information and Press Department of the Russian Foreign Ministry.