The American missile destroyer Karni (USS Carney DDG64), after an eight-day stay, left the Black Sea, Turkish information portals reported publishing photos of its passage through the Bosphorus.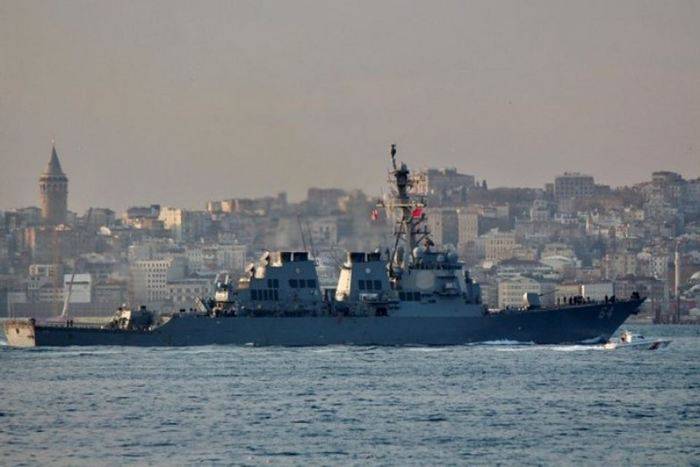 As previously reported, the US Navy ship carrying the Tomahawk cruise missiles besides the Standard-2 anti-missile missiles, and 56 January entered the Black Sea. During his stay there, he visited Odessa from 5 to 8 in January.
During their stay in the Black Sea, the destroyer crew conducted training sessions with
aviation
Naval Forces of the Armed Forces, as a result of which two helicopters of the Ukrainian Naval Forces Ka-27pch and Ka-27pr made several landings on board the ship. According to the press center of the Navy of the Armed Forces of Ukraine, these actions Ukraine confirmed the conformity of its forces to NATO standards.
The last time the Karni destroyer visited the Black Sea last July together with the US Navy missile cruiser Hugh City (USS Hue City CG 66) to participate in the Sea-Breeze 2017 US-Ukrainian military exercise.