The Russian Defense Ministry will receive the first serially upgraded Il-76MD-M military transport aircraft by the end of the month. About this in an interview with TASS said the chief designer of PJSC "Il" Nikolai Talikov.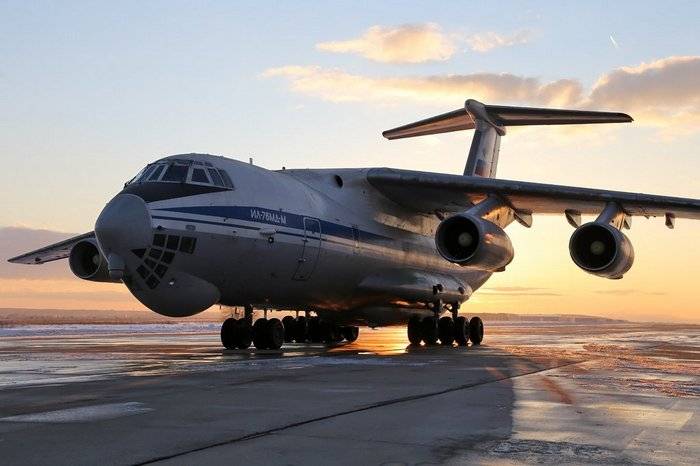 The army asked us to modernize the IL-76MD aircraft that are in service, and we launched the first serial IL-76MD-M. The customer flew around it in the last days of December last year, the plane is ready for transmission, but they didn't manage to complete everything on paper. In January, we will hand over the first serial upgraded machine of the Ministry of Defense
- said Talikov.
In 2016, the Ministry of Defense of the Russian Federation concluded the first serial contract for the modernization of Il-76MD military transport aircraft to the level of Il-76MD-M. They will be updated flight navigation equipment, communications equipment, means of defense. Aircraft will receive items "glass cabin", and the designated life will be extended to 40 years.
The IL-76MD modernization program began in 2014.