The combat crews of the Triumph C-400 anti-aircraft missile system took over duty on air defense at Cape Fiolent near Sevastopol, RIA reports
News
.
The army commander, Lieutenant-General Viktor Sevostyanov, handed the appropriate order to the commander of an anti-aircraft missile regiment of the air defense armies of the Air Force and Air Defense forces of the Southern Military District.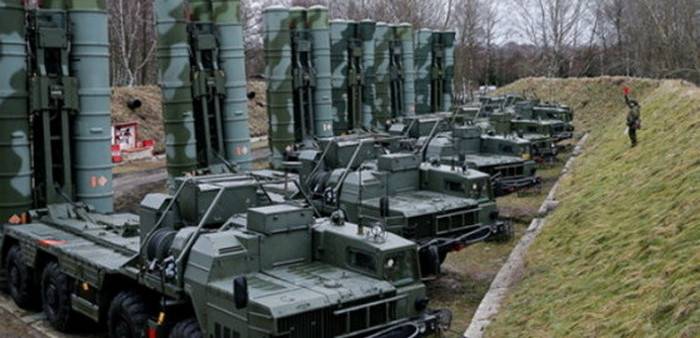 Combat calculations moved to the position, deployed launchers, carried out topographic orientation and orientation of the complexes on the ground and began to detect and track targets.
According to Sevastyanov, the deployment time of the complex to the combat position is less than five minutes. Putting it on combat duty will significantly increase the effectiveness of the entire Crimean air defense system, he noted.
From now on you are equipped with this powerful
weapons
, you are taking up combat duty for air defense. You will provide protection from the air of the population of the Crimea, especially important administrative, industrial and transport facilities not only on our Russian peninsula, but also on a considerable part of the territory of Krasnodar Territory
- said the commander at the solemn ceremony of interception calculation on duty.
The new division will be primarily controlled by the airspace over Chongar and Armenian at the border with Ukraine, a source in the power structures of the Crimea reported.
The first C-400 division was launched a year ago in the area of ​​Feodosia. With 2015, the Russian army received 16 regiments armed with the Triumph air defense missile system, and in 2018, the 10 divisions will also enter service.