There are reports from Odessa that the local authorities and the leadership of the three largest universities located in this city decided to transfer students to "distance learning" before the onset of heat. We are talking about such universities as the Law Academy, the Academy of Food Technologies and the National University named after Mechnikov. Portal 048.ua reports that in the treasury of educational institutions there are no funds to repay debts to pay utilities.
Students confirm this information, stating the notification that classes directly in the classrooms will resume no earlier than February 26. This is at least two weeks after the official start of the 2 semester after the winter break. It is also noted that in some universities of Odessa the delivery of the session was actually disrupted due to the fact that the universities were closed "until spring" even on January 1.
The Department of Education and Science of Ukraine on this issue gives the following comment:
Ukrainian universities are independent organizations. Their management independently makes the decision concerning the organization of educational process.
Портал
"Duma.Net"
Against this background, reports on the arrival in Odessa of six tons of humanitarian aid from Denmark.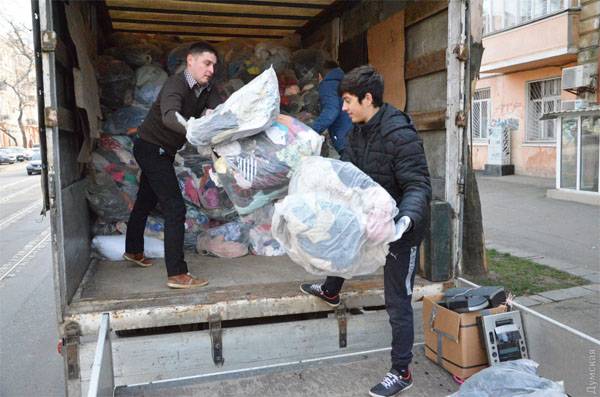 This is primarily about warm things in the framework of the program "Help Ukraine". The assistance, which, as shown in the photo, clearly did not pass through the sorting, is carried out through the Danish engineering company BIIR Ukraine, which is headed by Dinara Akzhigitova.