Estonian Prime Minister Jüri Ratas said that official Tallinn would make every effort on its part so that the sanctions pressure on the DPRK would not be reduced. Ratas made this statement during his meeting with Japanese Prime Minister Shinzo Abe in the Estonian capital. Estonian media say that Abe called on Estonia "to jointly increase pressure on the North Korean regime, which continues to prepare for nuclear missile testing."
From the statement of Jüri Ratas, which leads the Japanese information service
NHK
:
Cooperation between Estonia and Japan is important for maintaining world order. We discussed information and cyber security issues with Mr. Abe.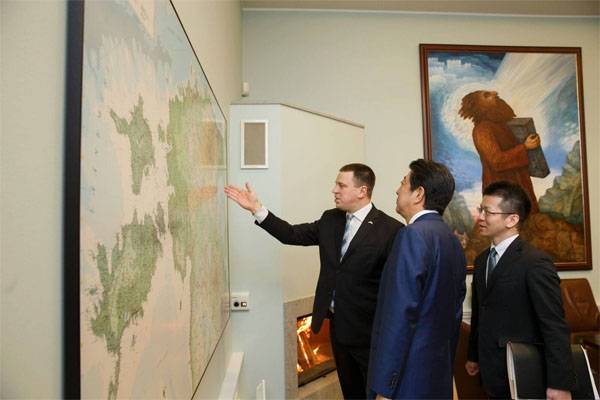 Shinzo Abe:
During the talks with my colleague, we noted the importance of consensus on the North Korean issue. We agreed to continue the dialogue not only in the "Japan-Estonia" format, but also in the wider format "Japan - the Baltic States".
At the moment, the Japanese prime minister is touring the Baltic republics, which are primarily expecting investment from Abe's visit. However, the Japanese political leader does not give promises on investments in the economies of the Baltic countries, which clearly disappoints the Baltic authorities. It is known that, in addition to Estonia, Abe will visit Latvia, Lithuania, after which he will go to the south - to Bulgaria, Romania and Serbia.