In the European Union, they commented on the statements of the American authorities regarding their readiness to withdraw from the so-called nuclear deal with Iran. Recall that we are talking about a multilateral agreement, progress on which has been achieved for several years with the participation of the EU, Russia, and also directly Iran and the United States. Tehran opened access for international experts to its nuclear facilities, while simultaneously pledging to end the uranium enrichment program.
A statement by the EU foreign policy department states that the EU continues to be committed to continuing the full and effective implementation of the Joint Comprehensive Action Plan. It is also reported that the EU will coordinate its steps so that the situation does not finally go out of control and does not become a threat.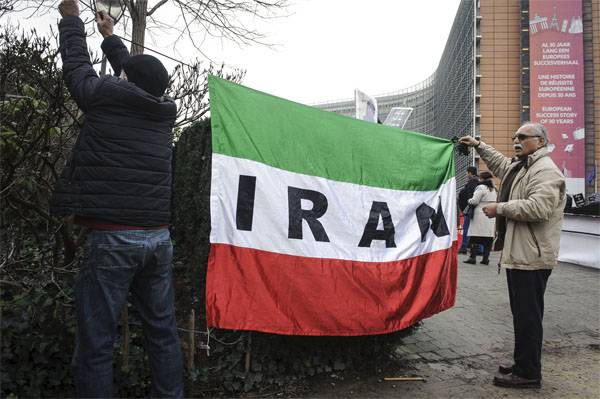 Thus, in Brussels they actually make it clear that it is the actions of the United States of America that can turn the situation with Iran into a threat to European security. The EU understands that it is American provocations that can lead to the fact that Iran may well close access for foreign observers to nuclear facilities and continue to enrich uranium.
On the eve of Washington extended the regime of suspension of sanctions against Iran. The regime has been extended for another four months, with Trump's reservation that for Iran it is "the last chance to change the situation." The press service of the White House said they expected European partners to assist in correcting the "terrible flaws" agreement with Iran.