National Bank of Ukraine recorded
historical
minimum value of the national currency in relation to the euro and the ruble. So, the hryvnia broke through the psychological threshold of 2 rubles per unit and by the weekend was trading at around 1,98 rubles. He stepped over the Ukrainian currency and through another psychological mark - 34 units per euro. The official rate of the National Bank is 34,18 UAH. per unit of European currency.
Meanwhile, the National Bank of Ukraine said that the fall in the hryvnia exchange rate "is under complete control and has a seasonal character." According to the deputy head of the NBU, "at the beginning of the year foreign currency inflows are falling amid growing demand," which translates into "devaluation pressure on the hryvnia exchange rate."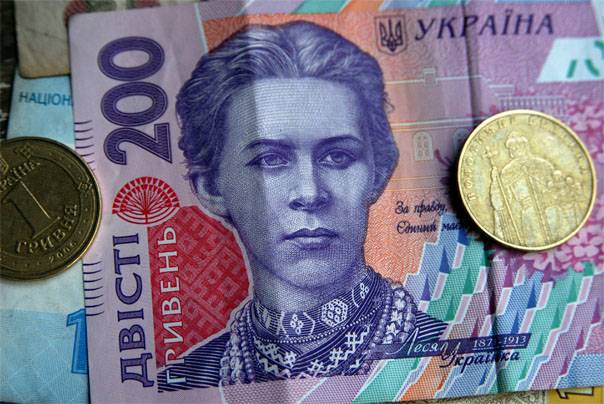 Economic experts believe that the main reason for the anti-record of the hryvnia exchange rate is related to the fact that the Ukrainian economy continues to shrink. Ukrainian products do not find new markets for themselves, losing old ones. One small example: Ukraine's annual quota for the supply of honey and juice to the European Union was exhausted in the first 10 days of 2018.
Against this background, attention is drawn to the statement by the Prime Minister of Ukraine, Vladimir Groisman, who said that in fact there is practically no corruption in Ukraine. From the statement of the Ukrainian Prime Minister:
I believe that many of our enemies are interested in the destabilization of Ukraine, and they constantly raise the problem of corruption in our country. They constantly repeat that corruption is very common. And they do it everywhere, including abroad. I think this is an exaggeration.