Ukrainian media reported on a BRDM mine bombing, which killed two soldiers of the Armed Forces of Ukraine.
The incident occurred in the village of Sands near Donetsk. There BRDM APU, intending to cross the local river, ran into a mine. The explosion was so strong that the armored car was literally torn to pieces, and its twisted pieces scattered over 200 meters. Remains of BRDM turned over and thrown into the water.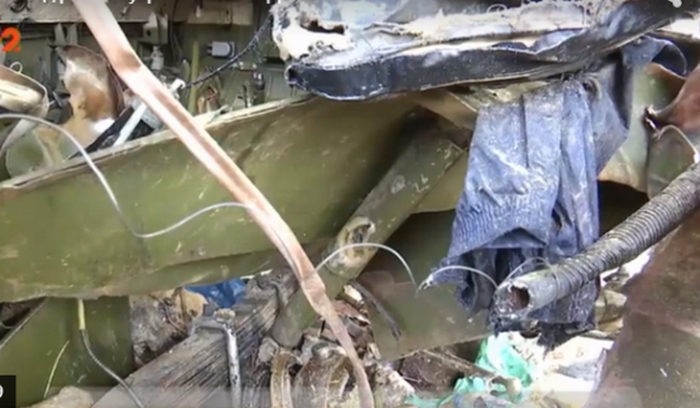 Broken metal, wheel turned, scattered remnants of equipment and clothing - such an explosion would not withstand any armor
- write media
The blast killed two Ukrainian soldiers: Gennady Veger, 1980 of birth from Khmelnitsky region and Viktor Sukhin, 1979 of birth from Kirovograd region.
It is known that the first fighter named "Green" served in the 34 battalion of the Armed Forces of Ukraine from the beginning of hostilities in the Donbas.