The European Union stated that the Kosovo authorities are attempting to interfere in the activities of the Special International Court of War Crimes. We are talking about a judicial institution that is ready to bring to justice for the crimes committed, in particular, the current president, as well as the chairman of the Kosovo parliament. Also, the court noted the presence of criminal cases in which several field commanders and ordinary militants of the so-called Kosovo Liberation Army (KLA / KLA) appear.
Thus, it became known earlier that the defendants in cases of committing crimes against the Serbian population in 1998-2000 may become Hashim Taci and Kadri Veseli (Parliament Speaker).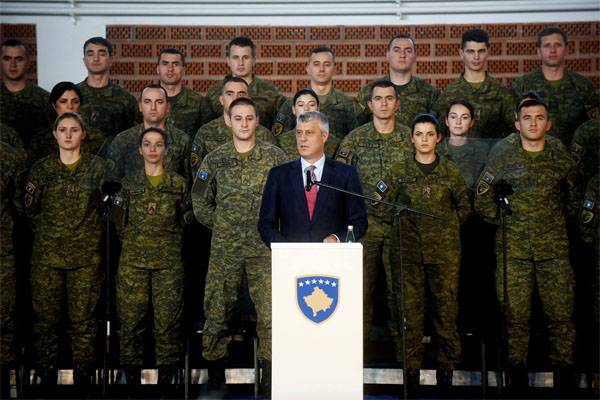 TASS
cites a statement by the representative of the EU foreign affairs department:
All attempts to change or revise the Special Court's mandate seriously undermine Kosovo's commitment to the rule of law and threaten EU cooperation with Kosovo in this area, as well as negatively affect bilateral relations in general.
It is known that the Kosovo authorities previously submitted a supposedly people's petition ", which stated that the" people of Kosovo "are against the holding of court sessions by the Special Court for War Crimes. The Kosovo authorities continue to insist that war crimes were committed exclusively by the Serbs.
It must be recalled that the court session should take place approximately on the same days as Pristina's celebration of "independence."