Engineering-sapper training exercises with a division of the Baltic Marine Engineering Regiment
fleet
(BF) was held at the Khmelevka training ground in the Kaliningrad region. The military carried out engineering reconnaissance of routes for the advancement of military equipment on the coast, in particular, reconnaissance of landing sites for explosive objects, using Korshun mine detectors and Sokol sapper protective suits.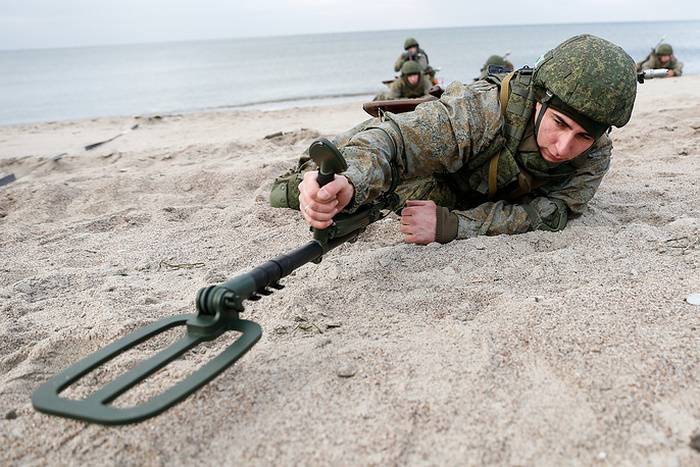 According to the official representative of the Baltic Fleet, Roman Martov, the servicemen also worked on the detection and neutralization of anti-tank mines, surprise mines, improvised explosive devices and camouflaged stretch marks with overhead charges. For making passages on the routes of movement and the maneuver of the assault force, installations of demining UR-83P and UR-77 "Meteorit" were used.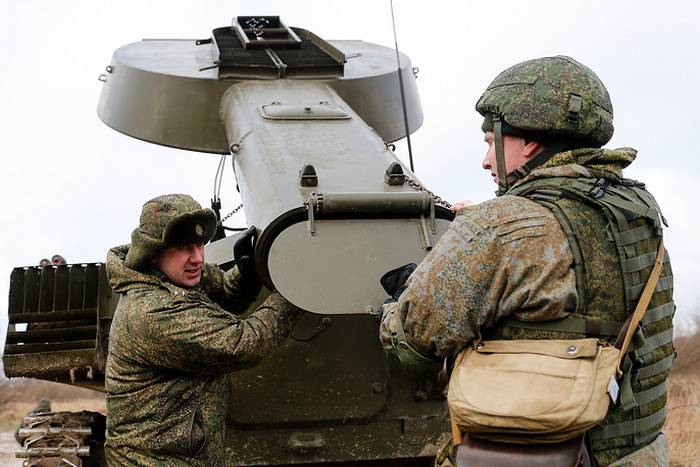 Also, engineering patrols worked off the attack of the sabotage and reconnaissance group of the conditional enemy. The exercise at the site Khmelevka involved about 100 military and about 10 units of military and special equipment.