Operational tactical
aviation
Air Force and Air Defense 4th Army's units began the first training flights of the year at the airfields of the Kuban and Rostov Region; during the exercises, pilots will have to land on the Rostov Region's highway, Vadim Astafyev, head of the Southern Military District's press service, said on Friday.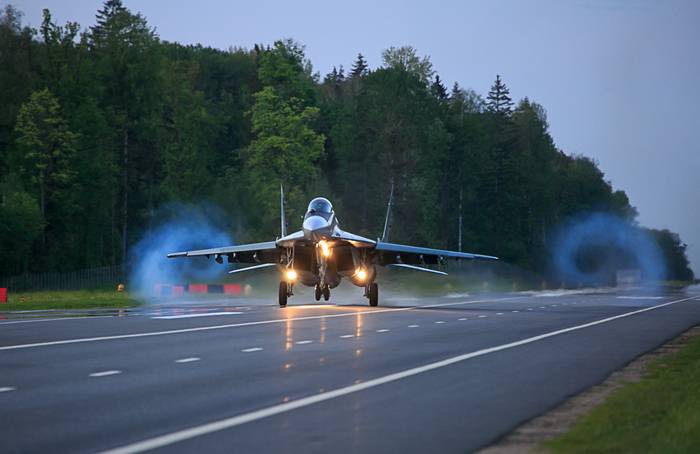 Next week, the pilots will be training as part of a mixed air force mix of the Air Force and Air Defense. One of the elements of the exercise will be the landing of aircraft on one of the highways of the Rostov region - he said.
Astafjevs also said that more than 40 crews 30SM Su-Su-27 and 34 bombers Su-Composite Air connections Army Air Force and air defense for three days will fulfill the task to provide cover for bombers during the bombing, and the fighters will demonstrate aerobatics.